A new solution has been rolled out to Australian landlords, enabling them, agents and property managers to better manage investment properties.
MoneyMe Limited, together with MoneyMe Financial Group Pty Ltd, has confirmed the launch of RentReady. The product is touted as the first pay later solution in Australia for landlords, allowing landlords to access up to $15,000 of property expenses in minutes via real estate agencies.
RentReady works in five primary steps. First, real estate/property managers create an account with consent from the landlord. Then, the landlord receives an SMS to complete the account setup. 
Third, the real estate/property manager sends an expense request to the landlord for approval. The landlords reviews and accepts the request, then finally, RentReady sends funds directly to the real estate/property manager to pay the tradie.
According to a statement, the funds can be used to help landlords and agents make property improvements as well as cover maintenance and general costs, marketing expenses and rent shortfall.
"Unexpected property expenses are one of the biggest headaches for both landlords and agents," said Clayton Howes, CEO and co-founder of MoneyMe.
"RentReady provides a solution to helping both parties tackle cash-flow and property expenses by allowing them to access much-needed funds quickly, safely and efficiently." 
Mr Howes noted with RentReady, property managers and real estate agents no longer carry the upfront cost for repairs, maintenance or general services as the funding is received in minutes and is automatically dispatched into the business account. 
"As a business, we aim to provide quick, safe and efficient lending across the property, rental and real estate market. RentReady adds to our ever-growing portfolio of products that aim to solve the failings of traditional lenders by providing technology-enabled payment solutions," Mr Howes said.
ABOUT THE AUTHOR
---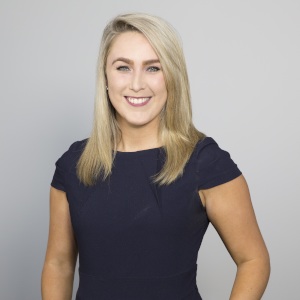 Emma Ryan is the deputy head of editorial at Momentum Media.

Emma has worked for Momentum Media since 2015, and has since been responsible for breaking some of the biggest stories in corporate Australia, including across the legal, mortgages, real estate and wealth industries. In addition, Emma has launched several additional sub-brands and events, driven by a passion to deliver quality and timely content to audiences through multiple platforms.
Email Emma on: [email protected]com.au