CoreLogic has released new research that identifies the regions with the most owner-occupied properties that could take advantage of the HomeBuilder renovation package.
The federal government recently announced a new $688-million housing stimulus package aimed at reviving property market activity.
Under the Morrison government's HomeBuilder package, a $25,000 grant will be available to owner-occupiers "substantially renovating" or building a new home from 4 June to 31 December 2020.
A national price cap of $750,000 has been set for new home builds, and a renovation price range of $150,000 to $750,000 will apply to renovating an existing home with a current value of no more than $1.5 million.
The grants will also be means tested, with the government setting income caps of $125,000 for singles and $200,000 for couples. An applicant's eligibility will be based on their latest assessable income.
The government has estimated that approximately 27,000 grants would be handed out as part of the package across $10 billion in building projects, supporting 140,000 direct jobs and another 1,000,000 related jobs in the residential construction sector.
CoreLogic has now compiled the top 10 (and bottom 10) regions of owner-occupied properties that are under $1.5 million. The count of properties is those that it estimates are owner-occupied and are valued at less than $1.5 million.
The list also includes a rough estimate of the portion of all family households that are below the $200,000 income limit for the scheme, and the median dwelling value for all properties across the region of measurement (not just the owner-occupied properties valued below $1.5 million).
The top region by eligible HomeBuilder properties is Melbourne - south east, with 157,364 properties worth less than $1.5 million, followed by Perth - north west at 145,889 and Melbourne - west at 141,444 properties.
Melbourne appeared two more times on the list, with Melbourne - outer east ranked fifth with 130,307 properties and Melbourne - north east at 108,354 properties.
"The data suggests that the highest number of owner-occupied properties is located in the Melbourne south east region, which spans from Mount Waverly out to Bunyip," CoreLogic head of research Eliza Owen said.
"In fact, there are four Melbourne regions that have over 100,000 owner-occupied properties estimated to be valued under $1.5 million. These regions represent the fringe of the metropolitan area, and include some relatively low-income areas compared to the inner-city regions of Melbourne."
In the bottom 10 regions, outback Queensland had 2,178 properties while the Sydney eastern suburbs had 5,395 properties under $1.5 million. Meanwhile, Sydney northern beaches had 11,291 properties, while Western Australia outback (south) had 13,545 properties worth less than $1.5 million.
"The 'bottom 10' list of regions reflects one of two characteristics. For Sydney's northern beaches and eastern suburbs, many properties surpass the $1.5 million property value cap to qualify for a renovation grant. For parts of outback and regional Australia, there is just a low population of dwellings," Ms Owen said.
She further added that even where dwellings fell well below the $1.5 million threshold for a renovation grant, many of those owner-occupiers would not opt for the HomeBuilder incentive for renovations.
According to CoreLogic estimates, there are about 4.4 million owner-occupied properties across Australia with a high confidence valuation below $1.5 million, but the federal government estimates that the scheme may only support about 7,000 renovations.
"While part of this is the income cap put on the scheme, it is also due to the high value of renovations that is set in the eligibility criteria. The renovations qualifying for the HomeBuilder scheme must be worth between $150,000 and $750,000," Ms Owen said.
"For areas where dwelling prices and incomes are relatively low, this may lead to owners overcapitalising on renovations, where they cannot recoup the cost of upgrades to the property."
This article was originally published on Smart Property Investment's sister brand, Mortgage Business.
ABOUT THE AUTHOR
---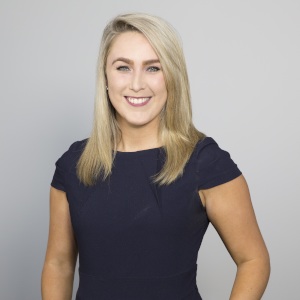 Emma Ryan is the deputy head of editorial at Momentum Media.

Emma has worked for Momentum Media since 2015, and has since been responsible for breaking some of the biggest stories in corporate Australia, including across the legal, mortgages, real estate and wealth industries. In addition, Emma has launched several additional sub-brands and events, driven by a passion to deliver quality and timely content to audiences through multiple platforms.
Email Emma on: [email protected]com.au