CoreLogic has calculated the portion of rental stock advertised, showing variation in the performance of markets across different capital cities.
Eliza Owen, head of Australian research at CoreLogic, has found the percentage of rental housing advertised rose over the month of May in Sydney and Melbourne, while declining across the rest of the capital city regions.
"4.5 per cent of the total rental stock across Sydney was advertised over May, up from 4.3 per cent in April," Ms Owen said.
"The portion of stock advertised across Melbourne saw an even larger jump, from 3.2 per cent of listings advertised in April to 3.6 per cent of properties over May.
"While 3.6 per cent may sound small, it represents a total rent listing uplift of more than 3,000 across Melbourne, up to about 27,000 properties for rent over the month. This corresponds to a rise in vacancies, and falling rental prices, particularly in inner-city Sydney and Melbourne."
Highlighting the reasons as to why stock is pulling up in Sydney and Melbourne and not elsewhere, Ms Owen noted one of the big drivers of demand for rental accommodation is overseas migration.
"Most people that come to Australia from overseas, whether they are a skilled migrant, a temporary visa visitor or a refugee, will rent when they first come to Australia," she explained.
"ABS data on migration suggests that Sydney and Melbourne received over 70,000 net overseas migrants over 2018–19, which is far higher than the other capital cities. This may be why an increasing amount of properties across the cities are sitting vacant."
Another factor contributing to less rental demand could relate to the predominance of Sydney and Melbourne for foreign student numbers, according to Ms Owen.
"With foreign student numbers falling by close to 100 per cent compared with a year ago, along with domestic students largely studying from home, rental demand from tertiary students has been depleted," she said.
"New South Wales and Victoria have also seen, by far, the largest number of investors relative to other states. According to ABS housing finance data, almost two-thirds (65 per cent) of investment loans over the past 10 months were in Australia's two largest states."
Looking ahead
Going forward, Ms Owen reinforced how investor activity contributes to rental supply.
"When paired with the large number of units that have been built over the past few years, many of which are rentals, and it's clear that rental supply has increased more in Sydney and Melbourne relative to the other cities. Higher supply levels against a backdrop of weaker demand is a recipe for lower rents," Ms Owen said.
"The steady level of advertised stock across the ACT came amid very little change to advertised stock levels and total rental stock levels. Declines in the rate of advertised rental stock in May across other cities were all due to a decline in the total listings count over the month.
"In some areas, this could be a continuation of steady market conditions. The advertised stock levels suggest that rental markets have been gradually tightening in the lead-up to COVID-19. Perth, in particular, saw the portion of advertised stock decline over 200 basis points in the year to May, as both total rent listings and the number of total rental properties declined.
"It may be the case that investors withdrawing from the market, where the property was sitting vacant for a long time, has helped to tighten this market."
ABOUT THE AUTHOR
---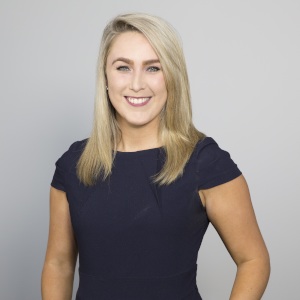 Emma Ryan is the deputy head of editorial at Momentum Media.

Emma has worked for Momentum Media since 2015, and has since been responsible for breaking some of the biggest stories in corporate Australia, including across the legal, mortgages, real estate and wealth industries. In addition, Emma has launched several additional sub-brands and events, driven by a passion to deliver quality and timely content to audiences through multiple platforms.
Email Emma on: [email protected]com.au