Real estate principals and business owners are being warned that periods of economic uncertainty, like the current COVID-19 crisis, can lead to greater instances of trust account fraud, or even the realisation of historical account siphoning.
In a recent blog post, property management software provider Console has highlighted that it's not the large money heists that owners and operators should be on the lookout for when scanning accounts for fraudulent activity — and that perpetrators could be right under their nose.
Most commonly, it's the instances of fraud that involve small sums of money being transferred irregularly over longer periods of time that could catch out even the most on-guard principal, according to Console, with many of these instances of theft likely to be undetected as of yet.
Console has explained how "the falling tide of business income tends to go hand in hand with tighter supervision of finances from all parties".
Citing information from PwC UK, it reiterated that the "heightened sensitivity" to finances often leads to the discovery of past acts of theft.
While in Australia financial hardship rarely plays a role in the decision of individuals to steal from trust accounts, more employees are motivated by dire circumstances — such as the COVID-19 downturn — to commit occupational fraud during a recession, according to research.
Console has highlighted two of the biggest factors it says will determine whether someone will attempt to steal or misuse funds:
How easy it is to do.

How likely the perpetrator feels it is that they will get caught.
According to the software provider, these factors indicate "that the greatest perpetrators of fraud within your business are likely to be trusted people in senior positions".
In other words?
It's the "senior" employees who have access to the trust account, and are less frequently supervised — or may even supervise others — who pose the greatest threat.
So, how can business owners spot instances of trust accounting fraud?
According to Console, there are three markers that may signify illegal activity. These are withdrawals from trust accounts:
That are small and/or irregular.

That occur over a long period of time.

That involve the addition, substitution or other transfer from the trust account to a suspect account or payee "that has no business being in your system".
The software provider said the latter, while being the most consistent element in cases of trust account theft, is often the most difficult detail to detect without implementation of a fraud detection system that is able to review bank details and payments.
ABOUT THE AUTHOR
---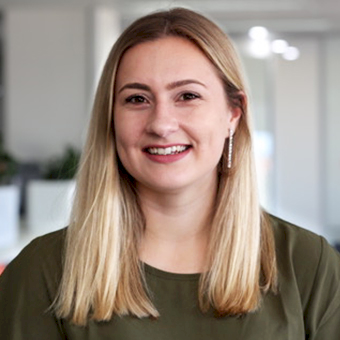 Grace is a journalist across Momentum property and investment brands. Grace joined Momentum Media in 2018, bringing with her a Bachelor of Laws and a Bachelor of Communication (Journalism) from the University of Newcastle. She's passionate about delivering easy to digest information and content relevant to her key audiences and stakeholders.