COVID-19 is continuing to wreak havoc on vacancy rates in Sydney, with vacancies up for the fourth consecutive month.
The Real Estate Institute of NSW has crunched the numbers on vacancy rate survey results to reveal vacancies are now sitting at 4.5 per cent.
This is 0.4 of a percentage point higher than vacancy rates in May, and 1.5 per cent higher than what was posted in March.
According to CEO Tim McKibbin, "Sydney's inner ring experienced the most significant change, rising by 0.8 [of a percentage point] to 5.8 per cent".
"Last month, vacancies in the inner ring hit an 18-year high at 5.1 per cent — a result that has been exceeded this month. Looking back at more than 20 years of survey results, we've not seen vacancy rates this high. It really is staggering," he commented.
"For Sydney's inner ring, if this trend continues, as it's likely to for the foreseeable future, we can expect to see downward pressure on rents.
"While this is great news for tenants, it's a recipe for disaster for many landlords."
The middle ring has also seen vacancy rates swing upwards — 0.6 of a percentage point to 4.6 per cent.
Sydney's outer ring is the only area bucking the trend, with vacancy rates tightening by 0.1 of a percentage point to 2.6 per cent.
The REINSW CEO said that the impact of COVID-19 on the residential rental market "continues to be significant and shows no sign of abating".
He said: "As unemployment continues to rise and with the end date for JobKeeper and JobSeeker benefits looming, affordability is at the forefront of many tenants' minds."
He conceded "it's really no surprise that inner-city properties with higher weekly rents are being relinquished in favour of more affordable options".
Despite the sobering Sydney statistics, the REINSW has highlighted how regional areas are faring better, which led to Mr McKibbin stating the results "really do tell two very different stories".
While the inner-city suburbs continue to suffer, "Sydney's outer suburbs and regional New South Wales appear to be largely unaffected by COVID-19 to date".
In the Hunter Region, vacancies dropped by 0.6 of a percentage point over June to sit at 1.8 per cent, while the Illawarra region's vacancy rates are down half a percentage point to 3.1 per cent.
Significant drops were also obvious across Albury (-0.6 of a percentage point), the Central West (-0.5 of a percentage point), Coffs Harbour (-0.6 of a percentage point), the Mid-North Coast (-1.2 per cent), Murrumbidgee (-1.2 per cent), New England (-0.8 of a percentage point), Orana (-0.6 of a percentage point), Riverina (-1.3 per cent) and the South East (-1.0 per cent).
ABOUT THE AUTHOR
---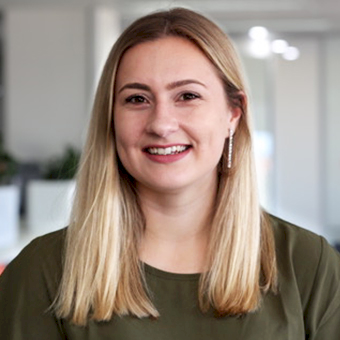 Grace is a journalist across Momentum property and investment brands. Grace joined Momentum Media in 2018, bringing with her a Bachelor of Laws and a Bachelor of Communication (Journalism) from the University of Newcastle. She's passionate about delivering easy to digest information and content relevant to her key audiences and stakeholders.