Sydney's vacancy rate is once again on its way up, as anecdotal reports reveal the city's rental market is slowing.
REINSW's Vacancy Rate Survey results for September 2020 have shown an overall 0.4 of a percentage point increase in rental availability, pushing the rate up to 4.1 per cent.
The inner and middle rings have both hit 5.5 per cent, an increase of 0.8 of a percentage point and 0.9 of a percentage point, respectively.
Bucking the trend was Sydney's outer ring, which dropped by 0.3 of a percentage point to 2.4 per cent.
The data comes as a number of REINSW members are reporting that the rental market has once again slowed across much of Sydney, CEO Tim McKibbin stated.
"Property managers are telling us that there are fewer properties coming onto the market and those that do are taking longer to rent," the CEO said.
He added that older properties in need of upgrading are proving particularly problematic, "as tenants become more picky about where they choose to live".
It's not just Sydney feeling the pain, with Newcastle also witnessing a rise in vacancies, which are up by 0.3 of a percentage point to 1.5 per cent.
It's the opposite of the situation in Wollongong, where September vacancies are down by 0.5 of a percentage point on August results to 2.1 per cent.
Mr McKibbin said vacancies across much of regional New South Wales remain extremely tight.
"Albury and Coffs Harbour were the only areas to record an increase in vacancies over the last month," the CEO stated.
"Feedback from our members in regional areas indicates that the exodus of tenants from Sydney is continuing, with people seeking out more affordable options further afield from the main metropolitan hubs."
He explained how tenants "are seizing the opportunity to secure a rental property that suits both their budget and desired lifestyle".
"This month's results show that COVID-19 continues to have a significant impact across the whole of New South Wales and it's unlikely that things will settle for a while yet," Mr McKibbin concluded.
ABOUT THE AUTHOR
---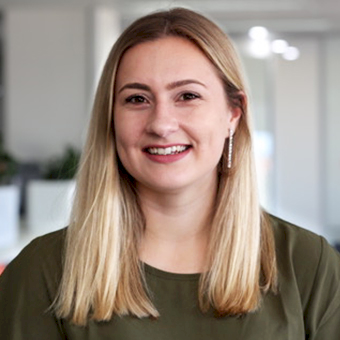 Grace is a journalist across Momentum property and investment brands. Grace joined Momentum Media in 2018, bringing with her a Bachelor of Laws and a Bachelor of Communication (Journalism) from the University of Newcastle. She's passionate about delivering easy to digest information and content relevant to her key audiences and stakeholders.