Despite receiving less coverage than the COVID-19 epicentres of Melbourne and Sydney, the Adelaide property market has not entirely escaped the impact of the pandemic, according to a local business owner.
The REB Awards Property Manager of the Year – Metropolitan for 2020, Tamir Dunning, of Tamir Dunning Real Estate, said the South Australian property market was not immune to the effects of the coronavirus.
In an industry that was already "continuously changing with the implementation of new technologies [and] legislation", the Adelaide-based business owner highlighted how COVID-19 "really threw things into a bit of chaos for both landlords and tenants".
Despite the relatively low number of COVID-19 cases recorded in Adelaide, the pandemic has most certainly still had an impact on Mr Dunning's business.
"We put a hold on the majority of our sales listings due to tighter regulations and restrictions and also the sale of tenanted properties who had concerns of potential buyers coming through," he said.
"We have also had to navigate our way through the negotiations between tenants and landlords who had come into financial difficulties due to the COVID-19 situation." He noted this required the implementation of payment plans and other ways to assist affected parties.
"Thankfully, in South Australia, we were able to get on top of COVID-19 quite quickly," he acknowledged, with a large majority of affected landlords and tenants now "getting back on track" thanks to such intervention.
Despite the downturn, Mr Dunning said that the local Adelaide market "has always remained reliable and steady in the face of adversity — this has continued with the recent COVID-19 issues".
While there certainly was a slight decline at the pandemic's peak through mid-March and April, the business owner said that with Adelaide's maintenance of its COVID-free status, "we have certainly noticed a drastic increase in internet advertising interaction, enquiries and numbers through for viewings".
He said this activity has also been reflected in the selling market, "with higher than normal numbers being seen at open inspections and listing times dramatically falling".
It's resulted in a 4 per cent price increase to the median house price over the last quarter alone, with Tamir Dunning Real Estate's own average listing duration sitting down at just nine days.
"We are simply running out of stock for the demand currently present," he commented.
And despite the dip early in the year, Mr Dunning is still expectant of future business growth, telling REB that he aims to achieve continued exponential growth year-on-year while continuing to offer Adelaide "all things property".
ABOUT THE AUTHOR
---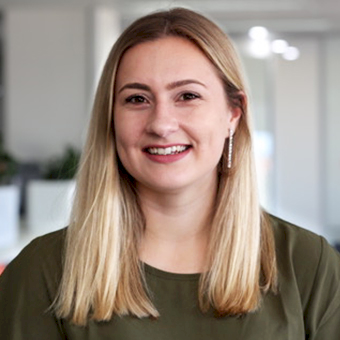 Grace is a journalist across Momentum property and investment brands. Grace joined Momentum Media in 2018, bringing with her a Bachelor of Laws and a Bachelor of Communication (Journalism) from the University of Newcastle. She's passionate about delivering easy to digest information and content relevant to her key audiences and stakeholders.