Tasmania has indicated that it will be extending protections for residential and commercial tenants still suffering from the effects of COVID-19 until 31 January 2021.
As a result of the extension, the moratorium on evictions will remain, as will the freeze on rent increases.  
It's the third time that the support measure has been extended, with Tasmanian Minister for Building and Construction Elise Archer noting that the situation has been monitored closely.
"Due to the ongoing effects of COVID-19 on the Tasmanian economy, the government has made a decision to extend the emergency period for residential and commercial tenancies until 31 January 2021," she stated.
"This is a reasonable period of time taking us well past Christmas and the new year, but also bearing in mind that a number of other jurisdictions, including New South Wales, South Australia, Western Australia and Victoria, have extended their residential tenancy protections until late March 2021."
Ms Archer said the decision to extend the rental protections had not been made lightly, "however, the safety and security of Tasmanians is of paramount importance".
Acknowledging that the decision will place a further financial burden on landlords, the minister said the government would also be extending the availability of both the COVID-19 rent relief fund and the COVID-19 landlord support fund.
She said these measures "have been extremely successful in helping to settle rent arrears while allowing Tasmanians to stay in their homes during this challenging period".
Landlords and tenants will be able to reapply for additional support if the tenant is in rent arrears between 1 December 2020 and 31 January 2021 as a result of the impact of COVID-19.
Despite the extension, Ms Archer reiterated that "this is not a rent holiday".
"Where tenants are able to continue paying their rent, they should continue to do so as they are still liable to pay rent."
The minister acknowledged that the government has recently passed amendments to the Residential Tenancy Act 1997 that will allow tenants still in rent arrears, and who have been genuinely affected by COVID-19, to enter into a payment plan with their landlord for outstanding rent arrears at the conclusion of the emergency period.
Concluding, the minister took the opportunity "to acknowledge the significant impacts felt by both landlords and tenants due to COVID-19".
She expressed the hope that tenants and landlords accept it as a "challenging time for both, and that this extension and financial assistance strikes the right balance".
ABOUT THE AUTHOR
---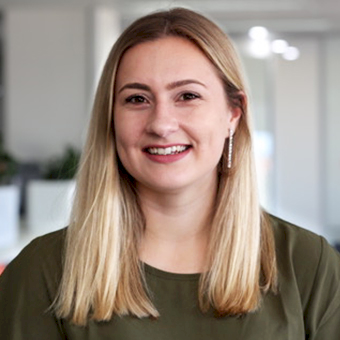 Grace is a journalist across Momentum property and investment brands. Grace joined Momentum Media in 2018, bringing with her a Bachelor of Laws and a Bachelor of Communication (Journalism) from the University of Newcastle. She's passionate about delivering easy to digest information and content relevant to her key audiences and stakeholders.