The recent court decision that prevents blanket bans on pets in apartment buildings has been blamed for fueling confusion on the actual rights of tenants and landlords.
The Real Estate Institute of New South Wales (REINSW) said that while the recent judgment that prevented owners corporations from introducing blanket bans on pets was considered a "big win" for animal lovers, a number of stories have since emerged of tenants mistakenly assuming the right to keep a pet in a rented apartment extends to them.
REINSW CEO Tim McKibbin said it's not widely understood that landlords can refuse a tenant from having a pet, irrespective of any by-law preventing the owners corporation from making a blanket ban.
"As it stands, it's confusing for both tenants and landlords," he commented.
The CEO flagged that many tenants are not aware of the court decision's actual application, which is putting landlords into awkward situations: "In some ways, landlords are damned if they do and damned if they don't," he argued.
"To grant their tenant permission to keep a pet in their apartment, the landlord also takes responsibility for the tenant's adherence to the by-laws that govern the keeping of pets in the building."
Mr McKibbin noted that if the tenant were to take the pet to the wrong common areas, the landlord is the one who has not been compliant.
And "if the tenant fails to clean up after their pet, again the landlord is the one who has failed to comply".
According to the CEO, there are other concerns, too: "For instance, the potential for the pet to damage the landlord's property, and even more fundamentally, what constitutes a suitable 'pet'? I'm reminded of the story of an eastern suburbs apartment resident living with his horse!"
On the other hand, Mr McKibbin said that if a landlord doesn't permit the tenant to keep a pet, they risk the wrath of their tenant.
"Add into the mix the fact that tenants now have the right to know their landlord's address, and there's another layer of privacy and security concerns for mum-and-dad investors," he argued.
"At the end of the day, it's important to remember the basis on which rental agreements exist. The rented property is indeed the tenant's home, but the property itself belongs to the landlord."
ABOUT THE AUTHOR
---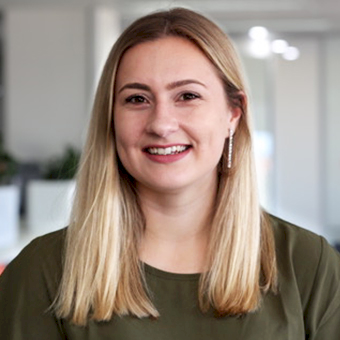 Grace is a journalist across Momentum property and investment brands. Grace joined Momentum Media in 2018, bringing with her a Bachelor of Laws and a Bachelor of Communication (Journalism) from the University of Newcastle. She's passionate about delivering easy to digest information and content relevant to her key audiences and stakeholders.