The NSW government has kicked off community consultation to consider the future of strata laws.
The NSW government is inviting more than 1 million people to "have their say on how laws can be changed to improve the experience of the growing number of people living and working in strata communities".
The Minister for Better Regulation, Kevin Anderson, said that community consultation is a crucial part of the statutory review of both the Strata Schemes Development Act 2015 and the Strata Schemes Management Act 2015.
"With the continued surge in popularity of apartment living, we expect over half the population of Greater Sydney to be living in strata titled apartment towers, townhouses and blocks of flats by 2040," he forecast.
At present, there are 81,717 strata schemes registered in NSW, with Mr Anderson noting that this number grows by more than 1,000 across both Sydney and regional NSW every year.
"It is important that the laws covering strata living stay relevant and address some of the fundamental issues that might be stopping people from fulfilling the great Australian dream of home ownership," he stated.
He acknowledged that while the government's 2015 reforms modernised strata living, "we know there is more to do".
Continuing, Mr Anderson said that, "in particular, we know more needs to be done to ensure that apartment buildings are well maintained and remain free of building defects over their lifetime so that owners aren't left out of pocket by tens of thousands of dollars".
"That's why we will be seeking feedback on changes that would require owners to disclose critical information about programmed maintenance, capital works spending and defects," he said.
Feedback is also being sought on a new digital strata portal that aims to capture mandatory information for every strata building in NSW and make it available to the regulator to ensure compliance with fire and other important safety requirements.
ABOUT THE AUTHOR
---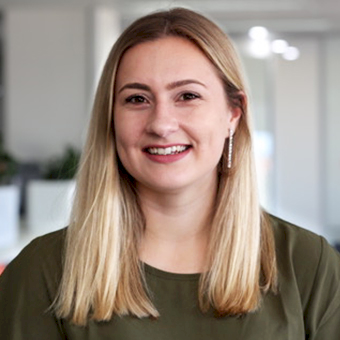 Grace is a journalist across Momentum property and investment brands. Grace joined Momentum Media in 2018, bringing with her a Bachelor of Laws and a Bachelor of Communication (Journalism) from the University of Newcastle. She's passionate about delivering easy to digest information and content relevant to her key audiences and stakeholders.