The Real Estate Institute of NSW (REINSW) will be advocating for the appointment of a Property Services Commissioner in 2021, according to the organisation's CEO.
In a 2021 market outlook piece penned by Tim McKibbin, he expressed how property taxes will continue to be a significant impediment to real estate transactions until "true reform is pursued".
This will have the effect of undermining the economic contribution the industry could otherwise make, according to the CEO.
From his perspective, "the choose-your-poison stamp duty proposal is not the answer".
"The NSW government earned significantly more stamp duty revenue in 2020 than in 2019."
While Mr McKibbin did consider this as further evidence of the strength of the state's property market, he argued "the story it doesn't tell is the amount of transactions stamp duty prevented from taking place".
"It remains an unjust tax and government's stance in ignoring the problem while profiting from it is unconscionable."
He outlined that the property industry is the biggest industry in the state, employs more people than any other industry, contributes significantly to the social welfare of the community, and is the largest contributor of tax in the state: "As an industry, it is second to none in terms of importance.
"It therefore makes no sense for government to regulate the industry through Fair Trading, by nature a low dollar value, high-frequency transaction and minimal legal complexity regulatory authority."
Instead, the CEO is calling for "a dedicated, industry experienced regulator that will work co-operatively and constructively with the industry towards better consumer outcomes".
It's why, in 2021, he said the REINSW will be "prosecuting the case for the appointment of a Property Services Commissioner".
"There is an urgent need for the creation of a dedicated Property Services Commissioner to oversee the administrative and regulatory aspects of the industry's operation, freeing up Fair Trading from obligations it has proven, time and again, incapable of discharging," Mr McKibbin said.
ABOUT THE AUTHOR
---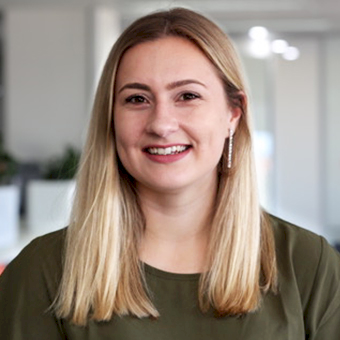 Grace is a journalist across Momentum property and investment brands. Grace joined Momentum Media in 2018, bringing with her a Bachelor of Laws and a Bachelor of Communication (Journalism) from the University of Newcastle. She's passionate about delivering easy to digest information and content relevant to her key audiences and stakeholders.