The only way is up for property managers who possess the skills needed to succeed post-COVID-19, according to an award-winning PM.
Speaking to REB, Anna Molinaro, the rental department manager at Victoria's OBrien Real Estate Blackburn, highlighted just how many skills underpin the work of an "excellent" property manager in 2021.
"Patience, resilience, efficiency, caring and compassion are what instantly springs to mind," she said.
"Not to mention determination, drive, desire, organisation and old-fashioned hard work which all culminates into a high-performing property manager."
The Property Manager of the Year – Metropolitan at REB's Women in Real Estate Awards 2020 has worn a lot of hats since commencing her career 20 years ago while still a school student completing her VCE.
"Being a part of a family-owned business, one could say real estate is in my genes," she commented.
Her first role within the business was as a receptionist: "There, I learnt all facets of real estate and the foundation of a successful and well-run business — from sales through to property management and operations."
She then progressed to a junior property manager position, property manager, then senior property manager.
Now, she leads the team as rental department manager and business development manager, and is a fully licensed estate agent to boot.
But that's not all the Property Manager of the Year has on her resume, having taken on an office management and operations role — and is even soon to be managing the OBrien's accounts department.
Even with her numerous roles, Ms Molinaro considers herself a property manager "24/7".
"What I mean by that is late nights, early starts," she acknowledged.
Telling REB that she loves the challenges associated with her role as a property manager and the fact that no two days are ever the same, she also explained that she works hard to get to know her clients on a personal level, and loves helping people find their new home.
"It is a very rewarding experience knowing I have been a part of guiding clients through their real estate journey," she said.
But despite it all, the property manager has conceded: "Being a human first and an agent second is paramount."
Considering her purpose "to facilitate people's growth", Ms Molinaro added that she holds belief in "the customer experience".
"Ultimately, I provide a high level of customer service by going beyond the simple provision of rental management to ensure that I do everything I can to make my clients' dealings with myself, my team and OBrien Real Estate Blackburn as positive as possible."
From the award winner's perspective, "excellent property managers always have the best interest of their clients at heart and always strive to meet their client's expectations".
Most of all, Ms Molinaro sees excellent property managers as well organised, possessing a strong mindset and "always up for a challenge".
She added that they aim to build long-standing relationships and have a strong work ethic, while also having the experience and knowledge of current legislation — that can be learnt through attendance at training sessions.
With regulations changing, Ms Molinaro believes property management to be more important now than it ever was before.
She considered that having an experienced and knowledgeable property manager is "vital" to protect a landlord's most valuable asset.
And it's a career that's not going away anytime soon, with the property manager forecasting that the role, in the future, "is going to be a highly regarded and most appreciated position to uphold".
"Property managers had to adapt quickly throughout COVID-19 utilising technology, digital tools and platforms in order to carry out their roles efficiently which will certainly carry through into the future," she concluded.
ABOUT THE AUTHOR
---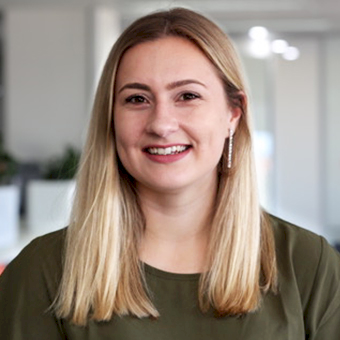 Grace is a journalist across Momentum property and investment brands. Grace joined Momentum Media in 2018, bringing with her a Bachelor of Laws and a Bachelor of Communication (Journalism) from the University of Newcastle. She's passionate about delivering easy to digest information and content relevant to her key audiences and stakeholders.