The Property Manager of the Year – Metropolitan at the recent REB Awards 2021 has offered up some sage advice to those looking to up their property management game.
Linda Gulabovska is the senior property and department manager at Shellharbour's Right Choice Real Estate, and she said to make it all the way to the top of the property management game, individuals must be bulletproof and thick-skinned.
Not only that, but an attention to detail, organisation capabilities and "exceptional" negotiation skills will go a long way.
But they aren't the only things that make someone a good PM. Here are some words of wisdom from Ms Gulabovska, for anyone looking to follow in the award winner's footsteps:  
Be confident, decisive and don't over-promise.
"You are the negotiator between both parties, [so] make sure you keep communication open and pick up the phone and talk to your client! Don't hide behind the keyboard," she instructed.
Instead, know and understand your clients' needs — and remember, email is for confirmation, not communication.
Try not to take things personally.
"In a day, you can go from being a detective/psychologist/lawyer/fireman/councillor/debt collector/cleaner and negotiator, it can be draining!" she flagged.
"Try not to take things personally," the property manager advised, acknowledging that, in most cases, it is easier said than done.
Protect your owner's biggest asset.
Reminding property managers that it is their responsibility to do so, Ms Gulabovska said that "you must be diligent, compliant and organised".
The ability to multi-task and embrace change helps here, too.
Time management is a must.
Calling time management a property manager's saviour, the PM conceded that oftentimes, a to-do list "can have 10 things to be done and you get through one — with 30 new items noted".
"You have to be flexible and not allow this to overwhelm you," she instructed — it's OK to prioritise and shuffle!
Use your street smarts.
Emphasising the need for property managers to be responsible and accountable for their actions, Ms Gulabovska said property managers need to "be street smart".
"Work an application from the end in mind to the beginning. Ask yourself: How would I defend my owner if I encountered a hurdle and ended up at the tribunal?"
Be open-minded and non-judgemental.
Highlighting how clients lease for many different reasons, the property manager said "you must ensure you conduct due diligence to protect your owner's investment".
In saying that, it's also wise to remember that your owner's house, is your tenants' home.
Make sure you take a lunch break to free your headspace!
This one is a must — no matter the career path. 
Love what you do and you will never work a day in your life!
For Ms Gulabovska, it is her "continual drive to provide excellence in service" to both owners and tenants alike that provides her with the self-satisfaction to strive for ever-higher standards. 
"I am extremely passionate when it comes to property management. I live and breathe it!" she said.
ABOUT THE AUTHOR
---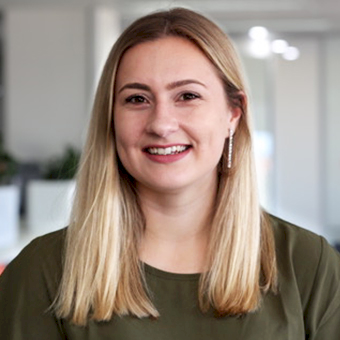 Grace is a journalist across Momentum property and investment brands. Grace joined Momentum Media in 2018, bringing with her a Bachelor of Laws and a Bachelor of Communication (Journalism) from the University of Newcastle. She's passionate about delivering easy to digest information and content relevant to her key audiences and stakeholders.