Western Australia's eviction moratorium is set to end this weekend, in welcome news for the state's real estate body.
The Real Estate Institute of Western Australia (REIWA) has called the end of the rental moratorium on 28 March 2021 "a necessary step" for the state's rental market.
It's not the only state market set to cease its rental protections this week, with New South Wales (26 March) and Victoria (28 March) also finalising their COVID-19 protection measures.
President Damian Collins has criticised the extension of the moratorium from its original end date in September last year, considering it to have had a debilitating effect on would-be tenants and investors alike.
"Since the announcement in September, the Perth vacancy rate has dropped below 1 per cent — the lowest level we've seen in 40 years," he said.
"There is very little available rental stock on the market and those people who are actively looking for somewhere to rent are finding it very difficult to secure a place to live."   
Mr Collins believes that once the moratorium does end, investors will be far more incentivised to buy property in Western Australia, which would have the effect of increasing the number of properties available to rent.
This would "help create a more balanced market", he continued.
It means that from the moratorium's end date on Sunday, property investors will be able to increase rent prices for the first time in 12 months to reflect the changes that have occurred in the market over the last year.
Acknowledging that over the last year, the Perth median weekly rent price has increased from $360 to $400, the president has encouraged owners and tenants "to be reasonable" in rent negotiations.    
"Speak with your property managers about what is a fair outcome for both parties," he advised.
According to him, it's "inevitable prices will rise".
But "WA tenants are still paying a lot less overall than their counterparts around the country".
"In fact, earlier this month the Real Estate Institute of Australia released their December 2020 quarter Housing Affordability Report, which revealed WA remained the most affordable place to rent in the country, despite the state experiencing a rental shortage and record-low vacancy rates," Mr Collins said.
He's urging a return to encouragement of investor activity, considering it as "continuously overlooked how important property investors are to maintaining a healthy, affordable and balanced rental market".
"Now that the emergency period is officially coming to an end, investors will be more inclined to buy property in WA again, which will help increase housing supply for tenants."
ABOUT THE AUTHOR
---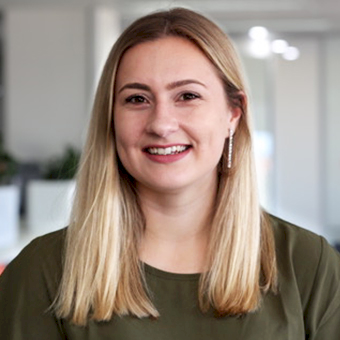 Grace is a journalist across Momentum property and investment brands. Grace joined Momentum Media in 2018, bringing with her a Bachelor of Laws and a Bachelor of Communication (Journalism) from the University of Newcastle. She's passionate about delivering easy to digest information and content relevant to her key audiences and stakeholders.