Real Estate Industry Partners (REIP) has revealed yet another proptech partnership, this time to assist agents, tenants and landlords.
A statement from REIP announced that the organisation had teamed up with Sorted "to connect the end-to-end tenancy life cycle".
The pair's partnership has led to launch of a new listing site and open applications platform, designed to provide "a long-overdue superior customer and agent experience".
According to REIP CEO Sadhana Smiles, the platform builds "on the real estate industry's post-COVID shift towards digital innovation".
REIP has explained that the partnership will see its members gain access to the Sorted Applications platform to view, manage and approve tenants that have applied for their properties through REIP's new listing sites portal.
It outlined that the "freemium" product forms the beginning of a fully connected platform, and provides a seamless experience across the entirety of a tenant's experience.
According to REIP and Sorted, the time is ripe for disruption and innovation, especially given the findings from a recent study by the Property Council of Australia.
It found that one in three property professionals still believe that real estate is lagging behind other sectors when it comes to technology.
More telling is the fact that 25 per cent of property professionals reportedly still rely on Excel to manage their data.
Sorted's founder and CEO, Andrew Duncan, said there was "an evident gap in the market" and "an opportunity to create a seamless experience for the sector".
He said that by reshaping the market, Sorted "will free up agents from the limitations and friction of outdated systems".
From REIP's perspective, it's vitally important that agents are empowered to get the best outcomes — through adoption of innovative digital solutions.
"Sorted is the first and only digital platform that streamlines the entire tenancy life cycle for property managers, tenants and landlords — all in one place — so it made complete sense to leverage their Applications software on our listings website," Ms Smiles explained, before stating that many agencies would benefit from such a streamlined piece of technology.
"Our mission is to make the agency more resilient, through introducing technology solutions that create efficiencies, so they can get on with listing and leasing."
ABOUT THE AUTHOR
---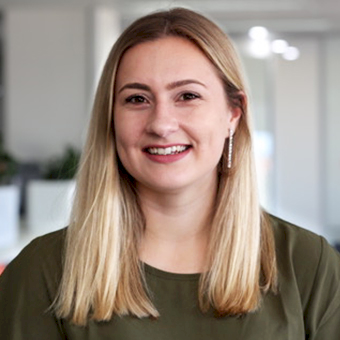 Grace is a journalist across Momentum property and investment brands. Grace joined Momentum Media in 2018, bringing with her a Bachelor of Laws and a Bachelor of Communication (Journalism) from the University of Newcastle. She's passionate about delivering easy to digest information and content relevant to her key audiences and stakeholders.