The property management space has a lot to learn from the services provided by sales agents and mortgage brokers, according to the founders of a Brisbane-based business.
Proper Group's property management offering, Proper Management, aims to provide landlords and tenants with "a level of service that's virtually unheard of".
It's a new service from the group, created after founders Matt Cunliffe and Vaan Aryan identified a number of problems plaguing traditional property management businesses.
Admitting to REB that they "weren't really thrilled with the way that property management's done around Brisbane", Mr Cunliffe said the pair thought they'd "have a crack at taking on the property management space".
With backgrounds spanning both property management and mortgage broking, Mr Cunliffe and Mr Aryan put their heads together in a bid to improve property management industry outcomes.
According to them, property management should be undertaken in a way not dissimilar to mortgage broking — where they see an extremely high level of client engagement and servicing of those clients.
Considering the process to achieve a mortgage through a mortgage broker as "very intimate and very sensitive and quite emotionally intensive", Mr Aryan said it drew parallels with owning an investment property.
"In property management, you're dealing with the same kind of asset that the mortgage space is working with, but it doesn't seem to have the same intensity and quality," he reflected.
One problem, according to Mr Cunliffe, is that property managers traditionally are "not being paid well enough to do a job that's really not that enjoyable, with assistance rubbish".
He expressed that when these combine, "you're not going to end up with very good outcomes".  
As well as providing an environment in which property managers can benefit from better systems and processes than they have traditionally had access to, and providing better pay for the work that they do, the founders want to ensure they're giving "equal value" to both sides of the rental property equation.  
"If you go on most reviews of property management companies, it's tenants complaining," flagged Mr Aryan.
While acknowledging that there are "certain restrictions that tenants have when it comes to happiness", he said most reviews focus on genuine upsetting of a tenant.
"It's things like, our property manager doesn't communicate with us, or we've been requesting for a smoke alarm change or whatever and three months later it went up," Mr Aryan continued.
"With the owner, you wouldn't do that because you'd upset the owner — but the tenant's half the business.
"You're risking all of a sudden upsetting up half the business because you're not treating them with the same respect that you would an owner."
In saying that, Mr Aryan has also argued that the experience of landlords is not at a standard which it should be.
While property management and sales cohabit the same industry, he conceded they are "so far apart" when it comes to quality.
"When you're selling somebody's house, it is such a relationship-based process," he said.
"You call them every second day, you call them when nothing's happening, you call them when there are updates on surrounding things related to their property. It just doesn't happen in the management space."
In their own business, Mr Aryan outlined that they aim to update their landlords "on more than just their property — communicating with them when we don't have to".
Considering it as a "non-negotiable", he explained that they touch base with landlords at least every three months, even if everything is going well.
He said: "Because the first thing that happens when you call a landlord, they go, 'Something's wrong with the property!'
"We don't want that to be the case. We just want to say, we're calling you because we want to let you know that everything's going well."
For Mr Cunliffe, that communication piece is "immense" and a massive focus for the group.
"The fluidity of the communication is what needs to be [present in the industry]," he said.
ABOUT THE AUTHOR
---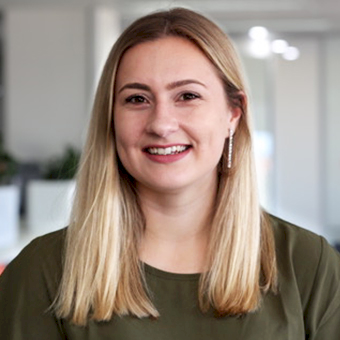 Grace is a journalist across Momentum property and investment brands. Grace joined Momentum Media in 2018, bringing with her a Bachelor of Laws and a Bachelor of Communication (Journalism) from the University of Newcastle. She's passionate about delivering easy to digest information and content relevant to her key audiences and stakeholders.