With travel across the ditch now back thanks to the Australia-New Zealand travel bubble, a real estate executive has flagged the ways new COVID-safe bubbles could benefit struggling inner-city rental markets.
While acknowledging that "it's still a day-by-day proposition for travel to New Zealand", Raine & Horne's national manager for operations and property management, Maria Milillo, has highlighted that the bubble "sets the stage" for a return to robustness in inner-city rental markets.
She conceded that "there are particular rental pockets around the country that the closure of international borders has impacted severely".
"From the thousands of young travellers typically spending a gap year or two in sunny Bondi Beach to the suburbs close to universities with abundant student accommodation, border closures have caused vacancy rates to rise and lower returns for some investors," she said.
While New Zealand in itself would not provide that boost, Ms Milillo acknowledges it as a good start.
And with Qantas calling on the government to consider travel bubbles with other COVID-safe countries, Ms Milillo has recognised the potential benefits of such travel arrangements on the rental markets hit particularly hard by the lack of international arrivals.
Singapore, Taiwan and Japan have been named by Qantas as potential travel bubble targets. Not only have each of these locales exhibited low rates of COVID-19 infection, they are well recognised as major markets for Australian universities, consistently named among the top 20 sources of international students.
Here are three reasons why more travel bubbles would be welcomed as good news for struggling property markets:
Supporting Sydney's struggling eastern suburbs university markets
The inability of international students to attend the University of New South Wales has had a massive knock-on effect on surrounding suburbs, according to the principal of Raine & Horne Maroubra, Paul Spanoudakis.
He conceded the New Zealand travel bubble will not significantly impact his local area, but "arrangements with Asian countries that have managed COVID positively would be beneficial news for local investors with properties near the University of NSW".
Any news of free movements between Australia and other countries "will be a positive for landlords with investment properties in Maroubra, Kensington, Kingsford, and Randwick", he said.
"Moreover, with Australia's record on COVID, it's fair to expect more international students will want to come to our universities, which is excellent news for landlords."
Stable Adelaide could do with extra boost
The director of Raine & Horne Unley, Constantine Pappas, emerged relatively unscathed from COVID-19 — and so, too, did suburbs around the University of Adelaide.
According to Mr Pappas, the university suburbs of Unley, Kurralta Park, Prospect and Norwood only dipped for several months in 2020.
"But having international students will have a positive long-term effect on permanent and short-term rentals," he expressed.
He echoed Mr Spanoudakis' sentiment that "there's no doubt that Australia's record in managing the pandemic will encourage more international visitors to come here, including tertiary students".
"Australia is a haven, so this will underpin international student numbers not only in Adelaide but nationwide," Mr Pappas said.
And with most of Adelaide's international students originating from Asia, he argued that "the request by Qantas to allow free movement with Japan, Taiwan and Singapore bodes well for Adelaide's rental markets longer-term".  
Melbourne student accommodation starved
Raine & Horne Brunswick's head of rental department, Kasey Lawrence, has seen first-hand how COVID-19 lockdowns hurt Melbourne's student suburbs.
"We have rental properties that are set up solely for the overseas student market, and they have been vacant for months," she said.
Weekly rents in the University of Melbourne and RMIT's surrounding suburbs are down by as much as 30 per cent.
Ms Lawrence believes "any travel bubbles with Asian countries with low infection rates would 100 per cent help rental markets in inner-city suburbs such as Brunswick, Coburg, Carlton and Fitzroy".
"Most of our overseas students come from Asia, so this is a move that will meet with landlord approval," she considered.  
"Once borders reopen, this situation should change relatively rapidly."
ABOUT THE AUTHOR
---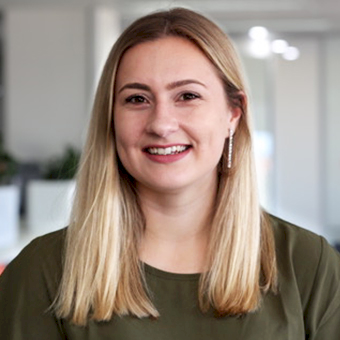 Grace is a journalist across Momentum property and investment brands. Grace joined Momentum Media in 2018, bringing with her a Bachelor of Laws and a Bachelor of Communication (Journalism) from the University of Newcastle. She's passionate about delivering easy to digest information and content relevant to her key audiences and stakeholders.