The ACT government has re-extended its deadline for tenants to pay up any outstanding rental debts post-COVID-19.
Tenants facing rental arrears due to the pandemic have now been granted until 30 June 2021 to repay any outstanding debt, a statement from the territory government said.
The deadline for the support measure was initially supposed to end in January 2021, before that deadline was pushed out until April.
During the two-month extension, landlords will not be able to evict tenants in arrears, but renters will be expected to pay their rent as it falls due during the transition period.
The government highlighted that the transitional measures will allow COVID-19-impacted tenants who are in fixed-term leases to end their leases early and without penalty if they do need to move due to a change in their circumstances.
Weighing in on the extension, the territory's Attorney-General, Shane Rattenbury, acknowledged "the past year has been really tough on ACT residents who have lost their incomes and livelihoods due to COVID-19".
He said: "Many Canberrans were also thrown into poverty when the federal government cut JobSeeker payments last month.
"We want to give tenants who are experiencing financial hardship more time to get back on their feet, repay their debts and stay in their homes, which is why we have provided a further two-month extension."
That delay aims to ensure "that those Canberrans who are now starting to find their feet after a difficult 2020 are not knocked back over by having to pay back their debt all at once", Mr Rattenbury explained.
"At the end of the moratorium period, tenants will still be required to pay this back, but with JobSeeker payments ending, these two extra months to settle their debts can make a world of difference for vulnerable Canberrans," the attorney-general continued.
Joel Dignam, the executive director of Better Renting, believes the extension will make a "huge" difference for affected ACT residents.
"This is good news for the thousands of ACT renters who are still coming to terms with the effects of COVID-19," he said.
Mr Dignam noted Canberra's rental market as incredibly tough right now, with a lot of competition for a small number of vacant properties, before stating that the continued support "will help those tenants still recovering from COVID-19".
The government also indicated that the new extension aligns with its support of landlords until 30 June 2021, which provides land tax and rates rebates for those landlords who have reduced rent for COVID-19-affected tenants by at least 25 per cent.
ABOUT THE AUTHOR
---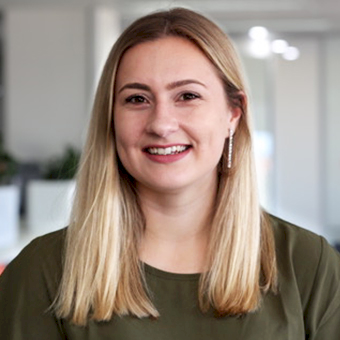 Grace is a journalist across Momentum property and investment brands. Grace joined Momentum Media in 2018, bringing with her a Bachelor of Laws and a Bachelor of Communication (Journalism) from the University of Newcastle. She's passionate about delivering easy to digest information and content relevant to her key audiences and stakeholders.