Here's how this principal director holds 600 properties on its books — with zero staff turnover in the business and a profit margin of 23 to 26 per cent.
Harcourts Astute principal director PJ Salami believes he's cracked a "key set of principles" to achieve such profitability — all without the need for a single property sale.
His office, Harcourts Astute — which operates out of the Brisbane locale of Paddington — this year marks 10 years in the business.
Now a paperless and virtual operation, Harcourts Astute is able to boast that it has never seen a property manager leave, it manages an annual rental turnover of $1.48 million and it holds a 4.9 star rating on Google.  
According to Mr Salami, there's a number of reasons he has achieved such success.
"Focusing on finding the three Ps in your systems and processes will see you measure greater outcomes for your business and in the success and satisfaction of your staff and customers," he began.
"The three Ps are based on profit and loss, achieving the best people-fit, and productivity."
According to Mr Salami, the agency works on the methodology of "keeping clients rather than transacting them".
This has meant that by turning their attention to reducing bottom-line expenses and barriers rather than chasing bigger business, "everyone wins".
Explaining further, Mr Salami said: "We look at every dollar going out and consider where there is money to be saved.
"After identifying this, as a business owner, I ask myself if there's a benefit to the person carrying out the action and when the answer is 'yes', it means the solution would be easy to promote and evolve."
Becoming a virtual, paperless office
One such example of reducing bottom-line expenses and barriers at Harcourts Astute saw them explore an opportunity to go paperless.
According to the business leader, a reliance on paper and being physically present for signatures had historically been "one of the biggest pain points for the business".
He said the costs of paper, printing, scanning and stationery, and, of course, the downtime between waiting for physical copies of agreements to be returned were also expenses that could be addressed.
"Electronic solutions were needed. Not just in reducing the amount of time to finalise agreements but in giving our property managers back time to invest into their conversations with customers and in their private lives," he said.
Since the cautious allowance of electronic signatures and paperwork in early 2017, the business owner said many of his team's communication issues, among other concerns, had been resolved.
"This was super cool for us, as this hit two of our P principles, being profit and loss and people-fit," the principal director noted.
"We saved on electricity, time wastage and the cost of stationery items like paper, staples and ink cartridges."
It also allowed him to consider several team members who he acknowledges had been struggling to meet the demands of coming into the office to pick up paperwork and juggle a work/life balance.
He continued: "Between two of our property managers, there's eight kids and that means a lot of down time, and I wondered how we could ease that pressure for them and the business… When I started thinking about the sorts of things that could be done in the office that couldn't be done in the home, I realised there wasn't anything."
He added that it meant "a direct benefit to both the profitability of the business and our people culture in finding a solution, and wefound that through adopting automated workflows like Console Cloud".  
From his perspective, the use of Console Cloud software has allowed Harcourts Astute to run virtual inspections, track rent arrears or maintenance issues and reconcile funds.
"Gone are the days with the ledger and ruler in hand; with a couple of clicks of a button, payments are arranged, a lot of tedious admin is removed, so managers are free to use their time where it will have the best impact," Mr Salami said.
By dealing with the pain points — and trusting in their staff — Mr Salami said his people "are happier in their ability to work remotely".
"Part of trust comes down to transparency and being able to track the progress of an action in play," he said. "Digital workflows have allowed us to do that, and at any time in the chain of events, we know the status of a customer transaction."
It's also had a positive effect on costs, with the director acknowledging lower server costs and greater staff efficiencies among his team of six property managers.
It's those property managers that he attributes the business' success to: Lawret Kelso, Kat Capper, Morgan Joy, Ayden Brown, Caitlin Ayling and Katrina Fiorino.
ABOUT THE AUTHOR
---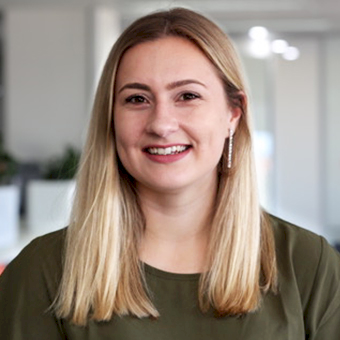 Grace is a journalist across Momentum property and investment brands. Grace joined Momentum Media in 2018, bringing with her a Bachelor of Laws and a Bachelor of Communication (Journalism) from the University of Newcastle. She's passionate about delivering easy to digest information and content relevant to her key audiences and stakeholders.