Ninety-nine per cent of real estate agencies are offering a near identical property management service — so how has this business set its services apart?
Richards Property Group head of property management Alex Clebsch has expressed the belief that it's a "holistic approach to property investment that is extremely important and it sets agencies apart".
"Plus, it justifies the fees payable!" she said.
From her perspective, the top 1 per cent of agencies are adding value to their services — through the introduction of cutting-edge technology and through additional services such as finance and buying.
Conceding that the property industry is changing rapidly, and that property managers and businesses need to start thinking outside the box, Ms Clebsch said: "We think offering a holistic service is important for not just property managers but brokers, buyer's agents and everyone working in adjacent industries."
She acknowledges that running a rent roll is not only expensive but extremely time-consuming, too.
"Having the asset and the income is great once you get to a reasonable number of properties. However, this could take years before even reaching a break-even point," she pointed out, before commenting: "Nobody wants to hear that!"
Acknowledging these difficulties, Richards Property Group has launched its own partner program, which Ms Clebsch explained as being for anyone looking to start a rent roll who doesn't necessarily have the resources or the knowledge to get going.
She told REB: "We launched the Partner Program to provide the opportunity that many people would find difficult to achieve.
"The program provides both of these key points [resources and knowledge] and it allows the partner to earn a passive income and have ownership in the asset, too, at no cost."
She believes starting a rent roll can be "very difficult for a start-up agency to achieve", and sees the advantages of established agencies like Richards Property Group who can offer technology and processes that both improve the client experience.
"As we have our own portfolio, it's a win for us, too, as it allows us to achieve efficiencies that come with scale — which benefits everyone's clients," the head of property management explained.
"We also offer buying services, so if any client of a partner portfolio needs those services, we're in a prime position to help them secure another property and add it to the portfolio."
According to Ms Clebsch, the feedback on the partner program has been "exceptional".
"Partners feel more connected to their customers by offering the service via our group, and clients reap the benefits of an established agency with the best technology and the best processes to ensure the service levels are second to none," she said.
ABOUT THE AUTHOR
---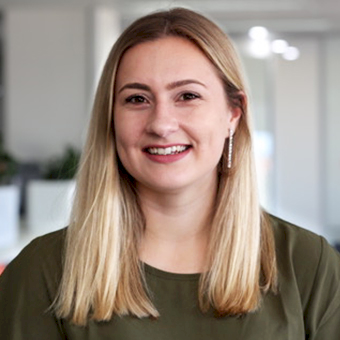 Grace is a journalist across Momentum property and investment brands. Grace joined Momentum Media in 2018, bringing with her a Bachelor of Laws and a Bachelor of Communication (Journalism) from the University of Newcastle. She's passionate about delivering easy to digest information and content relevant to her key audiences and stakeholders.