Sydney apartment and unit owners are being cautioned to take even more "special precautions" as yet another Sydney residential building enters lockdown.
Western Sydney Local Health District has indicated six new cases of COVID-19 have been identified in three associated households in a 50-unit apartment block in the Western Sydney suburb of Blacktown. 
Residents and building management have worked with the health body to assess the situation, and measures are now being implemented to address infection control and resident health and welfare. 
It's been reported that the NSW Police Force and private security are ensuring the safety of the building, while food and other services, including daily welfare checks, will be provided to residents safely during their 14-day quarantine period, with additional tailored support services to be provided to all isolated residents as needed.

The local health district said the situation "reinforces the need for everyone to wear a face mask in shared foyer or lobby areas, lifts, stairwells and corridors, and shared laundry facilities of apartment complexes". 
"This advice applies to everyone, including residents, visitors, building managers, contractors, delivery drivers and cleaners," it has reminded members of the public. 
Strata Community Association (NSW) has commented on the latest building lockdown, highlighting how apartment and unit blocks have "special needs" to prevent COVID-19 outbreaks in high-density communities, and "may easily spread between occupants if not contained". 
The strata industry body has reiterated the health district's message, calling on both owners and residents to "exercise common sense and remain vigilant about following government-mandated guidelines to prevent infection outbreaks in their communities". 
Concerns about the easily transmissible nature of the COVID-19 Delta variant have heightened after the Blacktown apartment building lockdown, following an earlier outbreak in a Bondi building which saw 15 cases of COVID-19 across 29 residences. 
SCA (NSW) president Chris Duggan has said today's outbreak should be seen as "another cautionary wake-up call".
"Apartment and unit residents and managers should continue to take special precautions to stay safe and prevent the spread of COVID-19 and the highly infectious Delta variant," he urged. 
"Unlike detached residential housing, apartment, unit and townhouse complexes have common areas, lifts, gyms, pools, shared BBQ areas, entry zones and car parks, which require special precautions to adhere to government-mandated safety measures."
Mr Duggan added that "safety is everyone's priority".
"The latest lockdown should remind everyone in the strata property sector that all are potentially at risk if special precautions aren't taken," he said.
Shouldering a duty of care, the organisation is even "urging residents and managers to go one step further".
"It is up to owners and residents to take responsibility for their own dwellings. A lot of people will now be working from home in their apartments or units, and even in a lockdown, that means potential new visitors, such as staff, couriers and others entering their homes," it said.
The president has also encouraged larger strata complexes to develop their own specific measures and action plan to minimise visitations from "non-residents" during lockdown.
Mr Duggan also urged strata residents to be aware of the mental strain of lockdown and to look at support groups and communication mechanisms to keep people connected while, at the same time, observing social distancing.
"Apartment, unit and townhouse complexes are all different, and with different needs and priorities to keep COVID-19 safe. This latest lockdown is a wake-up call to work together in your strata community to prevent the spread of the virus," he said.
ABOUT THE AUTHOR
---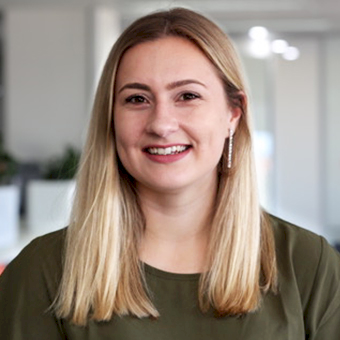 Grace is a journalist across Momentum property and investment brands. Grace joined Momentum Media in 2018, bringing with her a Bachelor of Laws and a Bachelor of Communication (Journalism) from the University of Newcastle. She's passionate about delivering easy to digest information and content relevant to her key audiences and stakeholders.