A discussion paper on potential residential tenancy reforms has been released in Canberra, with the community encouraged to have a say.
"Everyone deserves a safe and secure place to live," said Attorney-General Shane Rattenbury.
"Almost a third of Canberrans rent, so we want to turn rental properties from a house into a real home."
There are four potential reforms to the Residential Tenancies Act 1997 that the ACT government has indicated as ready for reform.
According to the Attorney-General, the four reforms outlined below will "help create a fairer, safer rental system for all Canberrans".
These are:
Ending no-cause evictions
As it stands, "landlords can evict a tenant on a month-to-month lease with six months' notice without cause".
Mr Rattenbury said by removing no-cause terminations, tenants will have certainty that their tenancy can only be ended for a proper reason, as well as give them greater confidence that they can assert their rights under the agreement without fear that this, in turn, would lead to eviction.
"This will create security of tenure for renters and stop retaliatory evictions," he said.
Restrictions on rent bidding
"At present, there is no legislation that prevents a landlord or agent from telling a prospective tenant that someone else has made a better offer and asking them if they want to outbid that person," the Attorney-General flagged.
He said this can be "particularly problematic" in a tight housing market, as it has the potential to increase rents.
Citing issues of transparency and the wasting of potential renters' time as well, Mr Rattenbury acknowledged that there's been no obvious evidence of the practice occurring in the ACT, but they want to hear from the community whether the practice does need to be regulated.
Setting clear minimum standards for rentals
The ACT does have basic minimum standards for rental properties, but the Attorney-General said "these can be improved and made clearer".
With minimum standards able to incorporate accessibility, amenity, security and sanitation, Mr Rattenbury said: "At this time, we'd like to hear from both landlords and tenants about any minimum standards they believe should be introduced in the ACT and how should they be implemented."
The territory has already commenced a process to introduce minimum standards around energy efficiency.
Greater freedom to grow food
The Attorney-General has indicated that many tenants enjoy growing their own food and composting.
"We are looking at how we can strengthen renters' rights to create vegetable gardens and composts, provided they agree to restore the property to its original condition when the lease ends," he said.
"We want to know whether Canberrans think the law should be amended to introduce more rights for tenants to grow food and to compost."
Members of the community have until 17 September 2021 to have their say on the proposed changes and can do so here, according to the ACT government.
ABOUT THE AUTHOR
---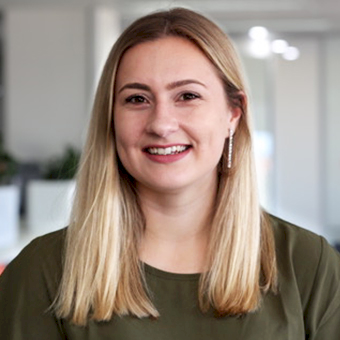 Grace is a journalist across Momentum property and investment brands. Grace joined Momentum Media in 2018, bringing with her a Bachelor of Laws and a Bachelor of Communication (Journalism) from the University of Newcastle. She's passionate about delivering easy to digest information and content relevant to her key audiences and stakeholders.