Continuing relationships with problematic owners and tenants isn't a burden that businesses — or their employees — should have to wear, according to a leader in the space.
Kaitlyn Barnes, the head of property at Ray White Holland Park, believes there are too many expenses incurred when business owners and property managers choose to continue dealing with problematic landlords and tenants — and they aren't just financial.
She said: "The cost to our team, our family members and customers by continuing relationships that just don't serve us, costs more than just the mental anguish and stress of our team."
She knows it also has a direct impact on a business's bottom line and results in time wastage.
"None of these costs are ones we should wear," she conceded.
Ms Barnes believes the most critical factor that contributes to agency success "lies with being comfortable getting your hands dirty and making hard decisions".
Advocating for healthy work environments where openness and transparency are embraced, the head of property acknowledged her own team as spending more time with each other than they do with their own kids and families, "so we need to know we always have each other's backs".
"We have regular catch-ups to talk about ways to further the things working well and embrace a range of tactics when things aren't working," she said.
"We know we can all have a bad day."
When that does happen within the team, and they confide they are grappling with a situation they can't solve, Ms Barnes said: "I always prepare to get my hands dirty and make the hard decisions.
"When we have a truly problematic owner or tenant and we've worked through every solution to make the relationship work without the outcome we want, we are very comfortable making the hard decision to terminate."
She also flagged that the business does also make decisions to terminate properties "if they're not making anyone money".
But it's not often it gets to that point for Ms Barnes, who touts a rent roll of more than 900 properties "and the strongest team she's had to date".
Such team strength is all the more impressive given the strain placed on property managers across the country throughout the duration of the pandemic.
The business leader has indicated she uses of a number of strategies aimed at reducing the stress of her employees, highlighting that she encourages her team "to decompress when frustration strikes".
"Whether they need to take some time to go to the gym, run around the block or do Pilates, when they come back to the office, we're ready to work through the problem," she continued.
But it's not just opportunities to de-stress that are lessening the burden on property management staff at Ray White Holland Park.
"We've been using a proptech solution for some time that helps us to identify and share workloads effectively. We work in pods now which sees team members manage around 300 properties each," she explained.
Through the use of Console Cloud, the head of property management said the team has been able to remove the administrative burden of an FTE taking maintenance calls all day from tenants.
"As a result of that, our PMs spend more time looking for telling characteristics in the area, and have more capacity to service supply and demand while building greater relationships with existing customers," she said.
"We're in a strong position. Using technology platforms to reduce time wastage has pumped money back into the business. We now have two full-time BDMs, and as a combined result of all our efforts, we've seen strong organic growth and have reached the rent roll sweet spot where we can scale up or down the number of properties depending on new acquisitions."
ABOUT THE AUTHOR
---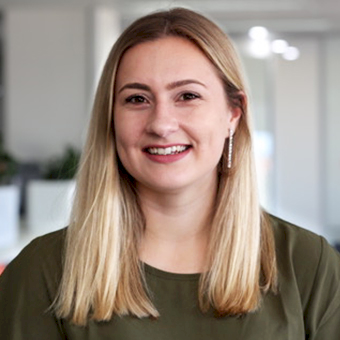 Grace is a journalist across Momentum property and investment brands. Grace joined Momentum Media in 2018, bringing with her a Bachelor of Laws and a Bachelor of Communication (Journalism) from the University of Newcastle. She's passionate about delivering easy to digest information and content relevant to her key audiences and stakeholders.