A 'once-in-a-lifetime' event – such as a pandemic – provides the perfect opportunity to reinvent property management for a new age, according to a CEO.
In conversation with REB, Scott Bateman, the CEO of newly launched proptech platform Kolmeo, has predicted that the property management profession will "come out of this stronger overall – but it's a tough year or so in front of us yet".
Looking back to the pandemic's beginning, he expressed: "This has been an extraordinary time for property managers and really forced people to grow and meet the moment or, sadly, leave the industry altogether."
"While the downside of this has been increased pressure on an already stressed workforce, it's also pushed property managers and agencies to embrace innovation and technology in their day-to-day activity quicker than they would have otherwise," he continued.
For Mr Bateman, it's improved efficiencies, and simpler ways of working within the industry, that will generate lasting benefits.
Coupled with the pandemic acting as a catalyst for agency principals becoming more aware of the work their property managers do and the value that they generate, he's optimistic about the new opportunities that are being created thanks to COVID-19.
"These sorts of 'once-in-a-lifetime' events are an opportunity to reinvent the industry for a new age and I'd love to see us all take advantage of that."
Even so, he does express worry "that we run the risk of returning to the old way of doing things if we're not deliberate about creating change and building momentum as we all come out the other side of this".
From his perspective, "for too long, the property management industry has been reactive".
Adding that renting can be "a complex and frustrating experience for all stakeholders involved", he said that the challenges facing parties to a rental property experience in 2021 "are in many ways the same as before, only heightened by the impact of the pandemic".
"It's more difficult now to inspect and move in or out of a property if you're in a state under lockdown restrictions. Additionally, it's difficult to coordinate trades and services who are impacted themselves or needing to work within new COVID safe requirements."
The CEO added that "compounding all of this is that many of us never chose our existing homes based on being able to work from home full time. Now that this is required, we're finding they may not be fit for purpose".
"For this reason, we think it's more important than ever to make it easy to get things done when you're renting."
It's why he revels in the recent adoption of technology by the industry – much of which he says "makes the property manager's role more manageable and improves flexibility".
Touting Kolmeo's own efforts to improve the renting experience, Mr Bateman said "COVID-19 has added to our mission to make this happen even quicker".  
"The industry has had to shift almost overnight. But I also think that pushing the real estate industry into becoming more tech-savvy is a really good thing."
ABOUT THE AUTHOR
---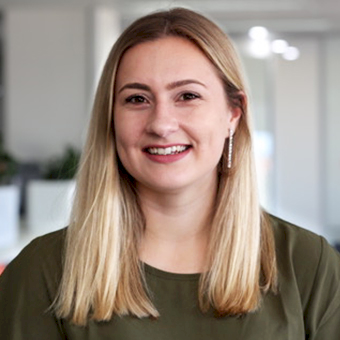 Grace is a journalist across Momentum property and investment brands. Grace joined Momentum Media in 2018, bringing with her a Bachelor of Laws and a Bachelor of Communication (Journalism) from the University of Newcastle. She's passionate about delivering easy to digest information and content relevant to her key audiences and stakeholders.