Mum and dad investors are tapping out of the Sydney investment property market, according to the Real Estate Institute of New South Wales.
REINSW's latest Vacancy Rate Survey has revealed four months of consecutive drops in the residential rental vacancy rate in the capital city.
The vacancy rate now sits at just 2.6 per cent, which REINSW CEO Tim McKibbin said is down from April 2021's high of 4.3 per cent.
"This is the lowest rate for Sydney that we've seen since May 2018, when the rate fell to just 2.4 per cent," he commented.   
"The decrease is attributable to lower vacancies in Sydney's inner and outer rings, which dropped 0.2 per cent (to 2.9 per cent) and 0.6 per cent (to 1.7 per cent) respectively. In contrast, vacancies in the middle ring rose by 0.1 per cent to be 4.0 per cent."
According to the CEO, the latest lockdown is biting hard for Sydney "with businesses shut and people out of work".
"Our member agents are telling us about mum and dad investors who are selling their hard-earned investment properties to stay afloat."
With so little stock on the market, he explained that these properties are being snapped up by homebuyers, with the flow-on impact being "the removal of these properties from the residential rental market".
Even with lockdown looking likely to ease from the middle of October, Mr McKibbin has forecast that the pandemic's effects on the residential rental market are "far from over".
"This unpredictability will likely continue as we see the impact of current lockdown conditions continue to trickle through to vacancy rate figures in the coming months."
He acknowledges the last 18 months have been "a rollercoaster ride of ups and downs across New South Wales, leaving landlords and tenants alike doing their best to respond to unpredictable market conditions".
Vacancy rates for August were reported as also dropping significantly in Newcastle – to 2.2 per cent – a 1.8 per cent decline on the month prior.
It wasn't the only region to experience upward pressure on availability.
"Rates in the Central West, Mid-North Coast, Murrumbidgee, Northern Rivers, Orana and South Coast areas all dropped in August," the CEO highlighted.
In Wollongong, rental availability pressure eased slightly – from 1.4 per cent to 1.5 per cent.
Elsewhere, "the Riverina remained stable for the month, while the Albury, Central Coast, Coffs Harbour, New England and south-eastern areas each experienced a slight uptick in the availability of rental accommodation."
ABOUT THE AUTHOR
---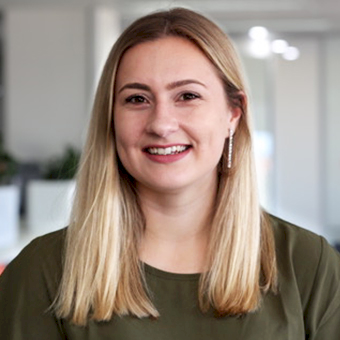 Grace is a journalist across Momentum property and investment brands. Grace joined Momentum Media in 2018, bringing with her a Bachelor of Laws and a Bachelor of Communication (Journalism) from the University of Newcastle. She's passionate about delivering easy to digest information and content relevant to her key audiences and stakeholders.