A Queensland property management company has been hit with more than $22,000 in fines and compensation costs after charging consumers for unauthorised and unwanted services.
A statement from the Queensland Attorney-General and Minister for Justice, Shannon Fentiman, said Asset Realty Pty Ltd – formerly Your Future Property management – pleaded guilty in the Southport Magistrates Court last week in response to charges laid by the state's Office of Fair Trading.
It was reported that the court heard the company was never properly appointed to manage one property but had deducted fees and expenses for managing the property for almost 10 years.
Asset Realty Pty Ltd had also charged two clients $66 a year for a debt management and collection service that they had expressly opted not to subscribe to.
Additionally, the business had also charged two owners over $1,300 for the supply and installation of new smoke alarms at their rental properties without authorisation.
In total, the minister for justice said there were 18 charges against Asset Realty Pty Ltd for breaches of the Property Occupations Act 2014 and the Agents Financial Administration Act 2014.
All in all, the company was sentenced with a $10,000 fine and ordered to pay compensation of $12,360 to consumers.
It was reported that the ruling magistrate, Magistrate Louisa Pink, took into account a number of factors including that the charges were strict liability offences and administrative failures, the company's early guilty plea, and that the company had sold its rent roll. 
According to the minister, it's "a timely reminder for real estate agents to check they have been correctly appointed and all their paperwork is up to date before they charge fees for their services".
"Queenslanders shouldn't be charged for services they don't sign up for," Ms Fentiman said.
"Real estate professionals hold a position of trust and work with large sums of other people's money, so it is essential they are scrupulous in their actions at all times.
"The OFT will continue to investigate and take action against any real estate agent who is not doing the right thing by their clients."
ABOUT THE AUTHOR
---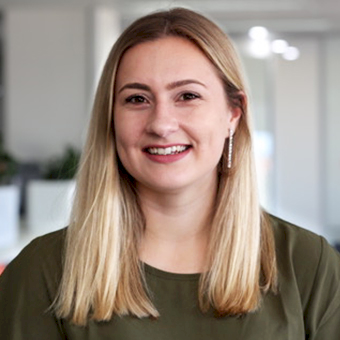 Grace is a journalist across Momentum property and investment brands. Grace joined Momentum Media in 2018, bringing with her a Bachelor of Laws and a Bachelor of Communication (Journalism) from the University of Newcastle. She's passionate about delivering easy to digest information and content relevant to her key audiences and stakeholders.