A proptech start-up has secured a new investor fund, kicking off its goal to acquire 5,000 properties by early next year.
Yabonza has officially launched and closed the Yabonza Rent Roll Fund after raising $9.5 million in the first series of capital.
As per a statement from the group, the first acquisition will see 1,500 properties, creating a "healthy pipeline of rent rolls paving the way for Yabonza to
become one of the largest residential real estate groups in 2022".
"Yabonza will leverage capital from the Yabonza Rent Roll Fund to execute on its pipeline of acquisitions to supercharge growth in a market that has traditionally been slow and expensive to gain traction," the statement said.
"Yabonza is tapping into strong tailwinds of profitability pressure on legacy real estate businesses, a low yield environment and high demand for asset-backed yield products; and strong demand from consumers for technology-enabled experiences."
Commenting further, Gary Flowers, chairman of Yabonza, said: "The fund offers a great investor yield in its own right, and at the same time it's a great story for the real estate industry too. Offering an exit strategy to agents to further consolidate the market. The growth for Yabonza from here is only going to be exponential."
Mark Trowell, CEO, echoed a similar sentiment.
"This is an exciting direction for us. COVID caused a number of funding channels to dry up for a lot of start-ups in 2020.
"With this change in direction and with the launch of the Yabonza Rent Roll Fund, it has allowed us to really supercharge our growth plans and focus on our product offering to our customers."
ABOUT THE AUTHOR
---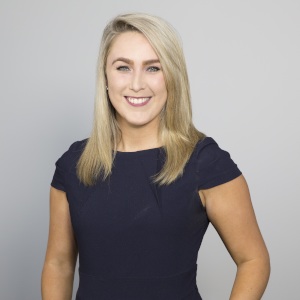 Emma Ryan is the deputy head of editorial at Momentum Media.

Emma has worked for Momentum Media since 2015, and has since been responsible for breaking some of the biggest stories in corporate Australia, including across the legal, mortgages, real estate and wealth industries. In addition, Emma has launched several additional sub-brands and events, driven by a passion to deliver quality and timely content to audiences through multiple platforms.
Email Emma on: [email protected]com.au