Tom Panos has thrown his support behind the work that property managers do, highlighting the benefits they can provide to investors in the latest episode of Real Estate Exposed.
Alongside Real Estate Exposed co-host, REB executive editor Phil Tarrant, the pair were discussing the issues associated with trust accounts that again reared an ugly head early last week, and acknowledged the reputational issues that are potentially driving landlords away from property management services. 
While some two million rental properties are taken care of by property managers, Mr Tarrant flagged an approximate 700,000 houses and units that are not under the care of licensed PMs.
From his perspective, "the best person to manage your property is a professional property manager, rather than doing it yourself".  
But with the emergence of numerous platforms that provide landlords with the ability to manage their own properties, Mr Tarrant acknowledged these services are attempting to "pull people away from property managers".
Citing it as a concern for the property management sector, Mr Panos offered up some words of caution to investors who might be considering the do-it-yourself (DIY) path.
"If you want to get depressed, if you want anxiety, let me give you the blueprint to it: manage your own property," the REB head coach and trainer said. 
Calling it "a recipe for disaster", the coach added that "it is the thing that will turn you off from building a property portfolio."
"Trust me; your tenants don't ring you up to wish you happy birthday. Your tenants ring you up to tell you that it's going to cost you money, every time they speak to you."
Importantly, under a DIY model, you're not going to have the professional advice to achieve fair rent, which could impact the value of your investment property while also potentially impact cashflow, Mr Panos added.
"You often become emotionally involved [when you self-manage]; I can't get over how many landlords under-rent their properties because they say the tenants are really nice people … they've been with me for 15 years.
"What happens is when you put the property on the market to sell it, and you show the rental history to a buyer, straightaway that buyer gets affected." 
ABOUT THE AUTHOR
---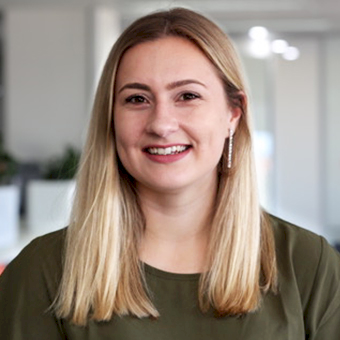 Grace is a journalist across Momentum property and investment brands. Grace joined Momentum Media in 2018, bringing with her a Bachelor of Laws and a Bachelor of Communication (Journalism) from the University of Newcastle. She's passionate about delivering easy to digest information and content relevant to her key audiences and stakeholders.