Showcasing the popularity of Queensland as an investor haven, new investor loan commitments in the state reached $1.86 billion in August alone.
It's the highest monthly figure seen since July 2007, according to ABS data, and has been highlighted by the Real Estate Institute of Queensland in a recent report.
The $1.86 billion figure is all the more impressive, given new investor loans have climbed from a low $0.53 billion just over 12 months ago in May 2020.
It's not difficult to see why investors are flocking to the Sunshine State.
The latest data from the Real Estate Institute of Queensland has revealed extremely tight vacancy rates across many parts of the state.
Many regional areas are reporting rental vacancy rates below 0.5 per cent, with the lowest vacancy rates seen in Maryborough (0.1 per cent), Tablelands (0.2 per cent), Southern Downs (0.2 per cent), Gympie (0.2 per cent), and South Burnett (0.3 per cent).
The rates across major centres are just as enticing for investors looking to offer up residence for tenants. The Sunshine Coast is reporting a vacancy rate of just 0.6 per cent, slightly lower than Gold Coast's 0.7 per cent and the 1 per cent rate on offer in Brisbane.
Across the Brisbane local government area, the rental vacancy rate is now sitting at 1.8 per cent – markedly higher than the 0.9 per cent vacancy rate seen in Ipswich and the 0.5 per cent vacancy rate on offer in Toowoomba.
Up north, the tight rental vacancy rates continue: Cairns and Townsville are both reporting vacancy rates of just 0.6 per cent, while Mackay is currently seeing 0.7 per cent of rentals sitting vacant.
In Rockhampton, that figure is just 0.5 per cent.
The current rental vacancy rates on show are a stabilisation of sorts. Of the 50 local government areas and sub-regions covered in the report, vacancy rates fell in 20 areas, remained the same in 17, and climbed in 13 compared to the previous quarter.
But, across most areas surveyed, movements – whether up or down – were usually confined to a minimal 0.1 per cent change across the three-month period.
REIQ CEO Antonia Mercorella has expressed the hope that APRA's recent move to tighten lending won't dampen investor activity in the market, given the current strain on supply.
"It also remains to be seen what the impact of the state government's new rental reform legislation will have on the appeal of investing and consumer confidence."
She said more investors in the market should increase the number of properties in the rental pool and begin driving up vacancy rates, thereby "relieving stress on renters".
The CEO is calling for state and local governments to work together in releasing more land for housing development, explaining that "while parts of Queensland have an abundance of new approved housing lots available for development, our bigger centres are falling behind".
"By way of example, Brisbane only has 2.9 years' worth of approved housing lot supply while the Sunshine Coast and Gold Coast each only have 1.9 years' worth.
"We need to ensure an adequate supply of land is released for housing, particularly with an expected influx of migrants after borders reopen and to help boost the number of homes available for both renters and owner-occupiers."
ABOUT THE AUTHOR
---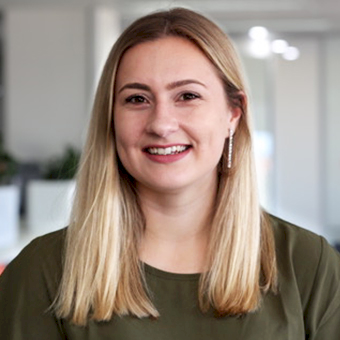 Grace is a journalist across Momentum property and investment brands. Grace joined Momentum Media in 2018, bringing with her a Bachelor of Laws and a Bachelor of Communication (Journalism) from the University of Newcastle. She's passionate about delivering easy to digest information and content relevant to her key audiences and stakeholders.