The current rental affordability crisis is only going to get worse without intervention, according to Property Investment Professionals of Australia (PIPA).
PIPA has raised alarm bells on recent data, which it said reveals "a significant rental property deficit in most parts of the nation".
According to PIPA chairman Peter Koulizos, even though the volume of investors has been trending up over the fast few months, the fact remains "that they were generally stuck on the sidelines for a number of years".
From his perspective, the imbalance between tenant demand versus rental property supply has been worsening since "over-zealous lending restrictions targeting investors came into effect in 2017".
It was just prior to this, in December 2016, when the national vacancy rate most recently peaked – at 2.9 per cent, according to SQM Research.
This percentage is reportedly representative of a balanced marketplace.
Since that time, there have been fewer and fewer rental properties available for tenants in most parts of the country because of the subdued numbers of investors in the market, the chairman raised.
Now, SQM Research says the national vacancy rate sits at just 1.7 per cent.
Mr Koulizos flagged a number of rental markets as critically undersupplied, "such as Adelaide and Perth with vacancy rates of 0.6 per cent as well as Hobart on just 0.5 per cent".
What makes this all the more concerning is that "this is happening during a period when our population is missing hundreds of thousands of new overseas migrants each year as well, with even Sydney's vacancy rate reducing to 2.7 per cent over recent months."
Again citing SQM Research, Mr Koulizos also noted that "since December 2016, national weekly house rents have increased by nearly 24 per cent, and national weekly unit rents have jumped by 20 per cent".
"As we know, wage growth has been mostly stagnant over the same period of time, so how are people expected to find the additional funds that are required to lease a property?"
So what can be done?
It's time that all levels of government do more to provide accommodation for its population, rather than relying on investors to fund the majority of housing options, the chairman expressed.
"Spending on social housing has been reducing for decades, plus affordable housing schemes seem to be here today and gone tomorrow, depending on which political party is in power," he said.
Pointing to the National Rental Affordability Scheme, or NRAS, as having had the potential to have helped prevent the current rental affordability crisis, Mr Koulizos conceded its 2014 axing, and a lack of any replacement, was a big blow for the sector.
"When the next wave of overseas migrants' lands here in coming years, where are they going to live? Migrant accommodation camps like the 1950s? Something needs to be done – and it needs to be done now."
ABOUT THE AUTHOR
---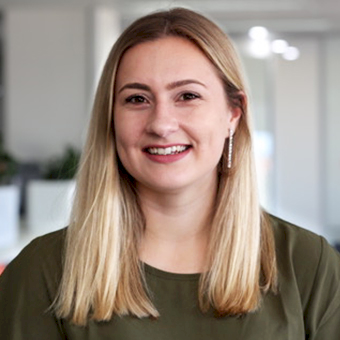 Grace is a journalist across Momentum property and investment brands. Grace joined Momentum Media in 2018, bringing with her a Bachelor of Laws and a Bachelor of Communication (Journalism) from the University of Newcastle. She's passionate about delivering easy to digest information and content relevant to her key audiences and stakeholders.