A Brisbane agency has reflected on how it recently secured more than 120 new properties under management in just three months.
Rachael Curtis is the director of property management at Ray White AKG, a group comprised of Ray White Daisy Hill and Marsden that has principal Avi Khan at the helm.
Having added 122 properties to the rent roll within just 12 weeks, Ms Curtis explained that "Ray White AKG has positioned itself for growth by recruiting experienced property managers and moving to industry-leading technologies."
"By truly understanding our consumers' demands, we are able to provide the right technology platforms to give our landlords access to information 24/7," she continued.
And with clients "never left waiting days for a response", the director said they are able to access reports and information when required "at the touch of a button".
Touting how investors also have full autonomy of when they get paid, Ms Curtis expressed: "We genuinely feel we have the formula for award-winning service by truly listening to what our clients want."
The recent influx of rental properties isn't the only achievement for the agency, which boasts of a 4.9 rating on Google.
It's made all the more impressive given the immense changes and uncertainty that has been seen in property management of late.
"I am proud of how our team has adjusted to uncertainty and change in the industry. Instead of withdrawing, we're expanding and exploring new business options and avenues," Ms Curtis said.
According to Mr Khan, the growth seen on the property management side of the business reflects "the team's pursuit of exemplary service standards".
"We've all worked tirelessly for our landlords and taken the time to understand their investment journey," he said.
Rebecca Turner, the head of property management growth in the business, has noted that as buyers pay more for their properties, "getting an expert property manager is more crucial than ever before".
She said: "Clients will always gravitate towards trusted operators; the team had demonstrated that they were a safe pair of hands during the height of COVID-19 and now with the property market surging."
Reflecting on the agency's achievement of hyper-growth, Ray White Group CEO of property management, Emily Sim, acknowledged it as "an exciting prospect".
"Growth of these proportions is widely sought and rarely secured; it is the qualified property/client managers and technology combination that is supporting Ray White Marsden and Daisy Hill to maintain their momentum," she stated.
Highlighting that being able to maintain such high levels of client satisfaction comes down to experienced property managers and superior technology, Ms Sim believes Ray White Marsden and Daisy Hill are well-structured "to support their new clients' expectations".
ABOUT THE AUTHOR
---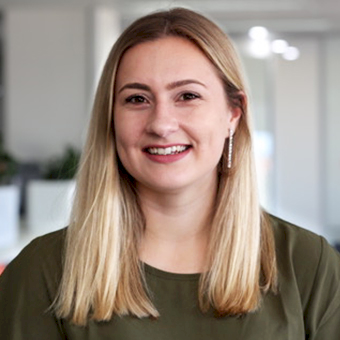 Grace is a journalist across Momentum property and investment brands. Grace joined Momentum Media in 2018, bringing with her a Bachelor of Laws and a Bachelor of Communication (Journalism) from the University of Newcastle. She's passionate about delivering easy to digest information and content relevant to her key audiences and stakeholders.