The NSW moratorium on evictions may have ended on 11 November 2021, but assistance is still on offer for struggling tenants and landlords.
Eligible COVID-19 impacted tenants who could not meet their residential rent payments were protected from eviction during the moratorium period from 14 July 2021 until the end of 11 November 2021.
Even though the eviction freeze is now over, the state's Department of Fair Trading has acknowledged that a transitional period will run from 12 November 2021 until the end of 12 February 2022.
During this time, COVID-19 impacted tenants who accrued arrears during the latest moratorium period (14 July 2021 – 11 November 2021) are generally exempt from provisions that would allow them to be evicted for those arrears during that transitional period.
While supports are softening, renters who have been impacted by COVID-19 do still have until December 2021 to apply for a rebate of up to $4,500 through the residential tenancy support package scheme.
This package was introduced as another measure to protect landlords from missing mortgage repayments and prevent tenants from being evicted during COVID-19. 
Tenants can claim the support payment as long as their rent was reduced by at least $4,500 during the pandemic. Landlords must provide proof of a tenancy agreement and an agreement to reduce or waive rent payable from 14 July 2021 for a COVID-19 impacted tenant.
Better Regulation Minister Kevin Anderson has flagged a more simplified application process for the support as now in place: "The NSW government's residential tenancy support package can be applied for directly by tenants, as opposed to the original requirement for landlords to initiate an application."
This change, which was put in place on 11 November – the same day the eviction moratorium ended – will ensure "landlords won't be faced with missing mortgage repayments, and tenants can be less worried about being evicted due to circumstances outside their power". 
To be eligible for the Residential Tenancy Support Payment or land tax benefit, tenants will need to show their household income has been reduced by 25 per cent or more compared to the four weeks before 26 June 2021 due to COVID-19.  
Landlords will be required to show proof of a tenancy agreement and have agreed to reduce or waive rent payable from 14 July 2021 for COVID-19 impacted tenants.
At this stage, claims for the extended Residential Tenancy Support Payment will close on 31 December 2021, with successful tenant application claims to be paid into an agent's trust account or landlord's rent account.  
NSW Fair Trading has noted that eligible tenants who are unable to get agreement or consent from their landlord or agent can request help from the government body by completing a rent negotiation application through the website.
ABOUT THE AUTHOR
---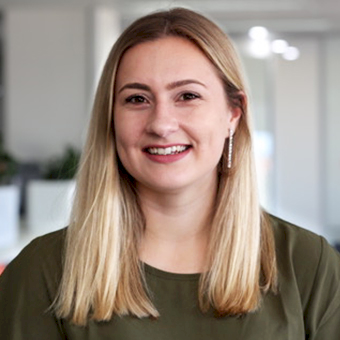 Grace is a journalist across Momentum property and investment brands. Grace joined Momentum Media in 2018, bringing with her a Bachelor of Laws and a Bachelor of Communication (Journalism) from the University of Newcastle. She's passionate about delivering easy to digest information and content relevant to her key audiences and stakeholders.