New rental figures for December have shown the early impact of Omicron on the property market, according to the Real Estate Institute of NSW (REINSW).
While REINSW chief executive Tim McKibbin acknowledged there is regularly a "lull in the market leading into the festive season", he said many institute members reported "that this usual lull was exacerbated in December because people are hesitant about the future as Omicron continues to spread".
"The impact of the Omicron variant is being felt everywhere and the residential rental market is not immune," he stated.
"As a result, many are delaying their plans to move, leaving the market in limbo."
While Omicron is likely to continue being a concern for the rental market through the early months of 2022, vacancy rates did remain "mostly stable" across much of NSW for December 2021.
"While there have been some slight movements up and down, for the most part these have only been slight," Mr McKibbin continued.
"Decreasing by 0.2 per cent for the month, the vacancy rate for Sydney overall is now 2.8 per cent. This slight drop is attributable to fewer vacancies in Sydney's inner ring, which now has a rate of 3.7 per cent. Both the middle and outer rings remained stable at 2.9 per cent and 1.8 per cent respectively."
North of Sydney, Newcastle saw a 0.1 per cent in its vacancy rate to 2.1 per cent, while south in Wollongong, the vacancy rate also saw a 0.1 per cent lift to 0.8 per cent.  
Regional NSW vacancy rates continue to remain low, with Mr McKibbin noting that "rates in the Central Coast, New England, Northern Rivers, Orana and South Coast areas all experienced a slight uptick in the availability of rental accommodation in December 2021, while the Albury, Coffs Harbour, Mid-North Coast and South Eastern areas saw decreases".
Elsewhere, the Central West, Murrumbidgee and Riverina areas all maintained their vacancy rates through from November 2021.
ABOUT THE AUTHOR
---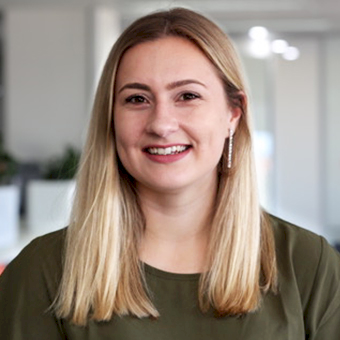 Grace is a journalist across Momentum property and investment brands. Grace joined Momentum Media in 2018, bringing with her a Bachelor of Laws and a Bachelor of Communication (Journalism) from the University of Newcastle. She's passionate about delivering easy to digest information and content relevant to her key audiences and stakeholders.