The Real Estate Institute of Queensland (REIQ) president has highlighted how property managers should approach rental inspections and entry and exit condition reports amid the surge of COVID-19 cases in the state.
In a video update from Antonia Mercorella, which aired on Facebook last week, the REIQ president assured property managers that rental inspections, as well as entry and exit condition reports, can still go ahead at the present time, albeit following relevant statutory requirements.
One important exemption here, however, is that tenants may refuse entry if they are in quarantine or isolation.
While there is a difference between quarantine and isolation as per Queensland Health, the REIQ is advising property managers and tenants to reschedule inspections to a later date.
"Our understanding is that they shouldn't be letting anyone into the property," Ms Mercorella stated.
Broaching the topic of whether property managers can request proof of a direction to isolate, the president acknowledged it as a "grey area".
"The advice we have obtained is that it is not really appropriate to be asking for evidence. Of course, the practical reality is that there won't even necessarily be any evidence other than someone may be willing to share their positive test result – but someone simply may be isolating because they are a close contact, so there won't be any documented evidence.
"Our advice to real estate businesses is to get that advice from the tenant in writing to let you know that you can't come in because of quarantine or isolation, and then start a conversation about when that activity can be rescheduled based on the estimate of that quarantine or isolation period.
"The other thing that you've got to keep in mind, particularly for the real estate principals watching, is that you have a workplace safety obligation to your workers, to your team, to keep them safe," the president continued.
"It goes without saying that you shouldn't be sending any team members to a residence where someone has been exposed potentially to COVID-19, which could put your team members at risk as well."
Ms Mercorella also used her video update to address the question of whether landlords/owners can request for their property to be leased only to vaccinated people.
The REIQ's position is that this would be unlawful to impose this limitation on tenancy applications.
ABOUT THE AUTHOR
---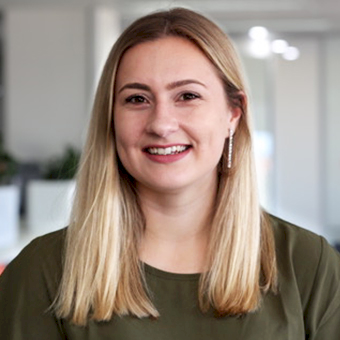 Grace is a journalist across Momentum property and investment brands. Grace joined Momentum Media in 2018, bringing with her a Bachelor of Laws and a Bachelor of Communication (Journalism) from the University of Newcastle. She's passionate about delivering easy to digest information and content relevant to her key audiences and stakeholders.