Commonwealth rental assistance is doing nothing to prevent renters from falling into rental stress, according to a new Productivity Commission report, which has confirmed Australia's housing crisis as worsening.
According to the Productivity Commission's Report on Government Services, released 25 January 2022, 45.7 per cent of Australians who are receiving Commonwealth Rent Assistance (CRA) are now considered as being under "rental stress".
"Rental stress" is a measure of housing affordability – defined as spending more than 30 per cent of gross household income on rent.
Pre-pandemic – back in 2019 – the proportion of people receiving CRA who were under rental stress was still high at 40.5 per cent – but substantially lower than the 45.7 per cent most recently reported.  
In 2020, just 29.4 per cent of people met the rental stress criteria, thanks to the coronavirus supplement payment's temporary improvement of income security.
On a state and territory level, it's possible to see the breakdown of CRA recipients suffering rental stress. Recipients in Canberra are struggling the most, with more than 55 per cent of renters (55.1 per cent) relying on CRA under rental stress.
In NSW, 48.5 per cent of those receiving assistance are in a similar position, with the same able to be said about 46.7 per cent of Victorians.
Queensland is the closest to the Australia-wide average, with 45.1 per cent of CRA renters under rental stress. In Western Australia and the Northern Territory, rental stress is afflicting 44.5 per cent and 43.5 per cent of CRA recipients, respectively.
In South Australia, its proportion of CRA users under rental stress is 37 per cent.
The state with the lowest proportion of CRA recipients who were under rental stress is Tasmania – at 34.6 per cent.
For Kate Colvin, the national spokesperson for Everybody's Home, "it's simply astounding that even after receiving rent assistance, almost half of households are still in housing stress".
"The Australian rental market now resembles a great white shark, swallowing family incomes almost whole," she said.
Considering COVID-19 to have "completely warped" the housing market, Ms Colvin expressed that "the benefits are being funnelled to those who already own housing while people in the rental market are forced into a brutal contest for survival".
As well as needing "a serious adjustment to Commonwealth Rent Assistance that reflects the reality of surging rents in Australia", Everybody's Home has noted that the country's social housing supply requires a serious boost.
According to the advocacy group, while Australia's population has grown by 13.2 per cent since 2012, the supply of social housing – and affordable homes – has only grown by 4.5 per cent.
According to Ms Colvin, Australia needs "at least 25,000 new social housing units built per year just to begin closing the widening housing gap".
"When federal politicians talk about a supply problem they need to get their priorities straight, we need more social and affordable housing to give people on modest incomes real choice," she considered.
ABOUT THE AUTHOR
---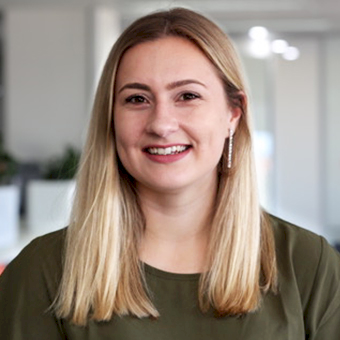 Grace is a journalist across Momentum property and investment brands. Grace joined Momentum Media in 2018, bringing with her a Bachelor of Laws and a Bachelor of Communication (Journalism) from the University of Newcastle. She's passionate about delivering easy to digest information and content relevant to her key audiences and stakeholders.