A new report has revealed the concerning chasm that exists between Australia's property managers and their employees – leading to heightened concerns for the turnover of property management teams across the country.
The Voice of the Property Manager, a national report from MRI Software, has highlighted just how much Australia's property managers are struggling – with 23 per cent of respondents revealing they intend to not only leave their jobs but leave the industry entirely.
More than 770 respondents were surveyed for the report, now in its second edition, which identifies benchmarks around key employment issues, satisfaction levels, and priorities for Australian property managers.  
According to 53 per cent of respondents, taking care of their mental health – and being able to "switch off" after hours – is the biggest challenge facing the industry in 2022.
Right behind it on the list is dealing with aggressive or abusive owners or tenants – of which 52 per cent of survey participants also earmarked as a challenge.
Despite these concerns, only 46 per cent of agencies are concerned with staff retainment – pushing their own people to a lower priority behind landlord satisfaction, agency growth, as well as increased productivity and improved processes.
That disconnect is even more significant when the responses of property managers and principals are compared.
While six in 10 – or 60 per cent of – property managers believe dealing with aggressive and abusive owners and tenants is one of the biggest challenges associated with the job, only 38 per cent of principals would say the same.
Similarly, 57 per cent of property managers have identified mental health and an inability to switch off after hours as a challenge – while less than half of principals (47 per cent) felt similarly.
That disconnect is also prevalent when it comes to employer support. Just over one-third (36 per cent) of property managers indicated that they are extremely satisfied by the support provided by their boss, while 62 per cent of principals felt the same way.
Reflecting on the findings, MRI Software industry principal Josh Symons issued a warning to business owners and principals, calling property managers "the lifeblood of every real estate business".
Arguing that "we need to ensure their experiences are not lost to the profession", Mr Symons said that "losing good people from real estate is not a trend any of us should be willing to accept".
As it stands, almost twice the number of property managers are leaving the profession in 2022 as they were the first time the report was compiled, back in 2018, when 12 per cent of respondents indicated the same intention.
The report conceded that if nothing changes soon, it will be the business' bottom line that bears the brunt of the "Great Resignation" in the real estate sector.
Having crunched the numbers, MRI estimates that the costs involved with replacing a single property manager are the equivalent economic hit of one year's worth of property management fees from 19 properties. That comes to approximately 5 to 12 per cent of a typical agency rent roll – and doesn't even consider the productivity drag that comes with rehiring and training up a new employee.
According to MRI, "if there was one great lesson from the COVID-19 pandemic, it was the importance of relationships and human connection in our lives".
The software company argues that in order to turn around property management's "Great Resignation", this lesson must be embraced by business owners.
"Make the work of property management about people, relationships and connection and ensure our people feel heard, seen, valued, safe and supported," MRI advised.
"The data is also clear that we actually can't afford not to."
ABOUT THE AUTHOR
---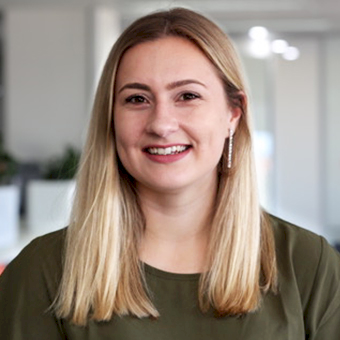 Grace is a journalist across Momentum property and investment brands. Grace joined Momentum Media in 2018, bringing with her a Bachelor of Laws and a Bachelor of Communication (Journalism) from the University of Newcastle. She's passionate about delivering easy to digest information and content relevant to her key audiences and stakeholders.