A new Northern Territory scheme is aiming to reduce rental stress among nurses, mechanics, truck drivers, builders and hospitality staff, among other key worker groups.
Revealed in a joint statement from the Minister for Territory Families and Urban Housing Kate Worden and the Minister for Jobs and Training Paul Kirby, the government will be connecting eligible key workers with affordable rental housing in the private market.
This will be done via the establishment and administration of a new private rental subsidy scheme called "Rent Choice".
Made possible via a $3 million grant to Venture Housing Company, "Rent Choice" is a "form of rental assistance which has been specifically designed to meet the affordable housing requirements of key workers essential to the growth and development of the Northern Territory's economy".
Eligible key workers will be able to access the scheme across Greater Darwin, Palmerston, Katherine, Tennant Creek and Alice Springs.
It's set to cover occupations in priority industries, such as health, nursing and human services, hospitality, automotive, transport and logistics, and construction.
According to the ministers, eligible key workers will be able to source their own private rental housing under Rent Choice – allowing them to access a maximum rental subsidy of $12,000 for up to 12 months – depending on their income, household size and rental location.
According to the government, supporting key workers with affordable housing "benefits all Territorians".
Ministers Worden and Kirby have cited the ability of "Rent Choice" to increase the workforce to encourage business investment, improve the territory's economic competitiveness, provide support of population growth and economic stimulation via improved disposable incomes, and enhance the ability of the government to incentivise key workers to remain in the top end.
Minister Kirby has acknowledged local industry and business are "struggling to find workers".
"That's why we're doing everything we can to help territory businesses find staff now, including this new subsidy scheme and our recently announced $12.8 million workforce boost," he said.
According to Minister Worden, "the rental subsidy will assist our low to medium income owners be able to afford a rental property of their own, which means they can continue working and sending their children to school, without having to worry about needing to move again".
"Securing affordable homes that are ready to go will benefit our economy, by attracting more workers to help industry grow and keep business ticking over and unlocking," she commented.
Venture Housing Company chief executive Karen Walsh has also weighed in on the new scheme, which she flagged as "born out of the need to keep the territory affordable for all Territorians".
Stating that thriving communities depend on viable businesses and key workers, she explained: "Funded initiatives like this aim to ensure that access to affordable rental housing is not a barrier to businesses attracting key workers.
"Venture is committed to delivering social and economic outcomes – and safe, secure, affordable housing is critical to making this happen. We believe that this much needed investment from the government will have a really big impact and make a difference in people's lives."
ABOUT THE AUTHOR
---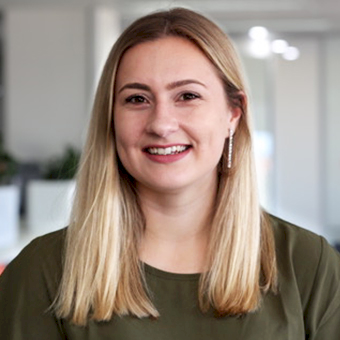 Grace is a journalist across Momentum property and investment brands. Grace joined Momentum Media in 2018, bringing with her a Bachelor of Laws and a Bachelor of Communication (Journalism) from the University of Newcastle. She's passionate about delivering easy to digest information and content relevant to her key audiences and stakeholders.