The day after a foreign investor was fined $250,000 for illegal investments in Australia, an investment expert has argued that the dearth of foreign buyers is accentuating supply issues in the rental market.
The co-founder of BuyersBuyers, Pete Wargent, has raised that an absence of foreign investment is having a flow-on effect on an already tight rental market.
He explained: "Over the past decade, new apartment projects have largely been funded by superannuation fund investors and non-resident investors, mainly from China.
"Neither cohort is buying heavily anymore as credit has tightened, and as the HomeBuilder stimulus impact recedes, we're heading squarely for a shortage of rental properties in some cities and locations."
Referring to the financial reports from the Foreign Investment Review Board (FIRB), Mr Wargent flagged that the number of residential real estate approvals reported by the board had fallen 38 per cent in the 2021 financial year – "the lowest level in a decade-and-a-half, with no sign of the multi-year slowdown reversing".
He also highlighted that FIRB residential investment proposals had also fallen over the financial year – a $6.7 billion drop to just $10.4 billion.
While acknowledging that the most recent figures are not directly comparable to those from years gone by, Mr Wargent did note that back in 2016, the corresponding figure was over $70 billion.
He's pointed out a range of factors as to blame for the lack of foreign investment in the residential sector, beginning with the fact that "there's barely any lending to non-resident investors these days. Once common among even larger lenders, regulation has effectively shut this lending channel down."
Secondly, he argued that state stamp duty surcharges and taxes have had a huge impact in discouraging foreign investment.
"Thirdly, Australia's relationship with China has cooled over recent years, while the ongoing absence of Chinese international students has disrupted one of the possible channels for investment. 
"And fourthly, COVID-19 restrictions and international border closures dissuaded some prospective buyers from travelling to inspect projects and developments," the co-founder continued.
With so many factors at play, Mr Wargent said, this means that policymakers may need to take a look at finding ways to allow non-residents to invest in new residential properties again, expressing that in his experience, "Australian investors and prospective landlords increasingly tend to steer clear of new apartment projects these days due to the increased risk of loss on resale".
"Meanwhile residential vacancy rates continue to tighten, with little respite in sight," Mr Wargent said.
Mr Wargent's views come after yesterday's report from the Australian Taxation Office (ATO) that the FIRB had issued its first-ever penalty decision under Australia's foreign investment rules.
The ATO had filed the proceedings alleging six breaches of the Foreign Acquisitions and Takeover Act 1975 (FATA) by Vijay Balasubramaniyan in July 2020.
Mr Balasubramaniyan was found to have purchased four properties without permission while simultaneously owning two established properties.
ATO assistant commissioner Keir Cornish welcomed the $250,000 penalty. He had said it would serve as "a clear deterrent to other foreign investors who believe they can operate outside of the law".
ABOUT THE AUTHOR
---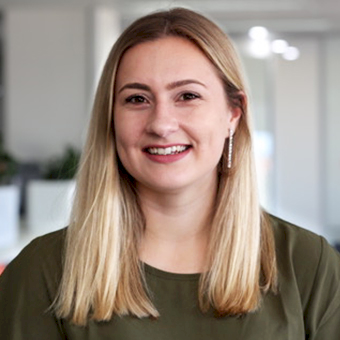 Grace is a journalist across Momentum property and investment brands. Grace joined Momentum Media in 2018, bringing with her a Bachelor of Laws and a Bachelor of Communication (Journalism) from the University of Newcastle. She's passionate about delivering easy to digest information and content relevant to her key audiences and stakeholders.