While excellent in theory, Australia's rent relief measures through COVID-19 have been criticised for their "mixed and modest" outcomes.
The Australian Housing and Urban Research Institute (AHURI) research, led by the University of South Australia researchers, has taken a look at Australia's COVID-19 pandemic housing policy responses to better understand what worked, who was supported and how successful the interventions were in combating challenges brought on by the pandemic.
According to lead researcher Professor Chris Leishman, "while the emergency response to private rental policies applied by the states and territories was remarkable, discussions with sector stakeholders showed there was dissatisfaction with the rules around rent variations and a feeling that policy makers should not expect the sector's landlords and agents to cover critical events".
On that point, researchers said that the private rental sector's landlords and agents should not have been made responsible for the delivery of such policies, which could have been one of the reasons that only a very small minority of tenants actually accessed rental variations – between eight and 16 per cent of tenants, according to Professor Leishman. 
"More were discouraged or refused and more moved out," he commented, criticising such rental relief policies as suffering from incomplete implementation, and conceding evidence "of significant underspending in most rent relief schemes".
Immediately after the moratorium on evictions was announced, industry bodies were "overwhelmed and confused" by the lack of clarity provided by the federal government and national cabinet on how such a policy would be implemented. 
The AHURI raised that since the pandemic's onset, the building of social housing "has been an important source of economic stimulus and re-investment in housing infrastructure, particularly in Queensland, Tasmania, Victoria and Western Australia".
But, without any commitment from the national government, it was conceded that the low-cost rental housebuilding would likely not endure beyond 2025 – which reportedly stands in stark contrast with large-scale, centrally led social house building that's being undertaken internationally.
Professor Leishman said that the research indicates that the most effective housing policy interventions require "better sharing of information between state and territory jurisdictions on a regular basis, as well as between and within government, business stakeholders and not-for-profit sectors".
Elsewhere, the AHURI has commended Australia's interventions in helping people experiencing homelessness during COVID as "very effective", with state and territory government interventions putting upwards of 12,000 rough sleepers and homeless people into temporary emergency accommodation – and was able to provide "relative stability, security and safety" through the most volatile periods.
According to Professor Leishman, "the scale, as well as the rapid evolution, of Australia's emergency measures compared favourably to similar initiatives seen internationally".
He pondered that "such a positive response does raise the question of whether governments can maintain effective policies into the future".
ABOUT THE AUTHOR
---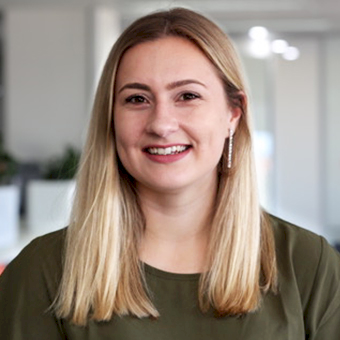 Grace is a journalist across Momentum property and investment brands. Grace joined Momentum Media in 2018, bringing with her a Bachelor of Laws and a Bachelor of Communication (Journalism) from the University of Newcastle. She's passionate about delivering easy to digest information and content relevant to her key audiences and stakeholders.