The odds of either Scott Morrison or Anthony Albanese winning the upcoming election is at least 10 times greater than a renter getting the keys to their own home in the current marketplace, according to new analysis.
Highlighting that the country is now sitting on a national rental vacancy rate of just 1 per cent, Property Club president Kevin Young also noted that rents have surged by more than 15 per cent across both capital cities and regional areas over the past 12 months.
This means it's getting increasingly tough for would-be tenants to find a place to call home.
He believes the odds of a renter securing a rental property in Australia have "worsened dramatically" since 2017.
Looking back on his own business five years ago, he said that each rental property would receive around 10 applications for every home, on average.
Now, Mr Young said they are "getting 40 applications for every property that is advertised for rent".
"Tenants have therefore a one in 40 chance of now securing a property which compares to the latest betting odds of one in four for Scott Morrison to become PM and one in 1.25 for Anthony Albanese to become PM," he said.  
From the president's perspective, "the national famine in rental properties over the past five years has been caused by disastrous policy decision making by the federal government that has slowed property investor activity and the supply of new rental properties".
He argued: "The huge reduction in capital depreciation benefits for established homes as a result of the Morrison 2017 federal budget resulted in property investors moving away from the established housing market after it was introduced." 
In that same budget, the removal of tax benefits associated with travel costs associated with inspecting their properties also saw property investors lose interest.
They haven't been the only factors influencing investor sentiment.
Mr Young also said that changes by APRA that curtailed the use of interest-only loans "means that investors can now only afford to buy one or two investment properties because they cannot afford payments on principal and interest loans".
"Australia is the only developed country in the world that limits interest only loans in this way for property investors," he said.  
The president believes that if these three policy changes were reversed, "then this would turbo charge property investor activity in Australia and result in a sharp increase in the number of available rental properties helped to alleviate the rental crisis". 
Now that the federal election is just days away, Mr Young is calling for both Scott Morrison and Anthony Albanese to outline their policies on the rental housing crisis and how it can be fixed – and he sees the above policies as the way forward.
ABOUT THE AUTHOR
---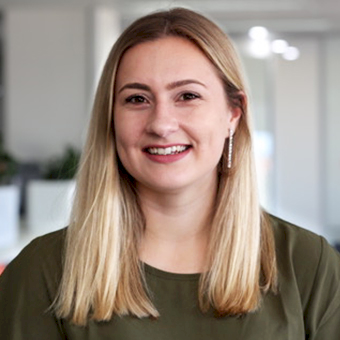 Grace is a journalist across Momentum property and investment brands. Grace joined Momentum Media in 2018, bringing with her a Bachelor of Laws and a Bachelor of Communication (Journalism) from the University of Newcastle. She's passionate about delivering easy to digest information and content relevant to her key audiences and stakeholders.