The chairman has refuted claims that the Australian property market is headed for a crash, despite pointing out the need for reform in the rental sector.
The executive chairman of Raine & Horne Property Group has acknowledged the short-term volatility of the market, while arguing there are "compelling reasons why the long-term outlook for Australian property has plenty of upsides".
"Like all growth assets, property values can both rise and fall over the short term, however the long-term trajectory has consistently been upward," he commented, citing data from the Australian Bureau of Statistics (ABS).
He has pointed to the federal government's 2022-23 Migration Program, which will allow for 160,000 new immigrants to Australia over the next 12 months, as well as data from the National Housing Finance and Investment Corporation (NHFIC), which expects more than 1.7 million new households to form over the next decade, as reasons for the continued demand for property.
That demand is set to be compounded by a supply shortfall upwards of 163,000 homes between 2025 and 2032.
It's these factors that make it "hard to take seriously any claims of a property market crash", according to the chairman, who stressed residential property "is a proven long-term investment – and I see no reason for this to change".
Even so, Mr Raine did concede that current market conditions would have some ramifications on the rental market.
He highlighted that structural change would be needed to not only make the property market accessible to younger generations of Australians, but maintain affordability within rental markets too.
According to the chairman, one way that the easing of rental shortages could be achieved is through a relaxing of council regulations.
"I would encourage local councils to embrace options available internationally such as the construction of prefabricated homes seen in the United States as a means of fast-tracking the supply of homes available to rent," he iterated.
"This would help to maintain an affordable and accessible rental market."
In light of the NSW state government's recent announcements for housing, he has also applauded the decision to give home buyers the option to bypass lump-sum stamp duty.
"Sydney currently has a median home value of $1,120,836. Yet the stamp duty on this amounts to $46,525. The average annual salary in Sydney is $77,000, so the state government is taxing Sydneysiders 60 per cent of one year's income just to buy a home to live in," he outlined.
"This is an impost that is grossly unfair and simply not sustainable."
ABOUT THE AUTHOR
---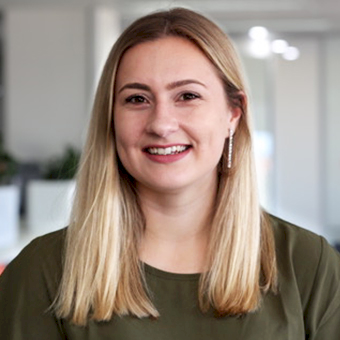 Grace is a journalist across Momentum property and investment brands. Grace joined Momentum Media in 2018, bringing with her a Bachelor of Laws and a Bachelor of Communication (Journalism) from the University of Newcastle. She's passionate about delivering easy to digest information and content relevant to her key audiences and stakeholders.