Succeeding in real estate as a young agent
You're out of free articles for this month
To continue reading the rest of this article, please log in.
Create free account to get unlimited news articles and more!
Blogger: Helen Woodhouse, sales consultant, Hore+Davies Real Estate
There is no doubt that starting out as a young real estate agent can be tough. Getting listings, making those first sales and learning your local market can certainly seem like an uphill battle in such a highly competitive industry.
I imagine most young agents like myself took one look at the heading of a recent online article published by Real Estate Business and were disappointed to say the least...
"Young agents lack commitment: Steinwede"
That was of course until I read the whole article.
Being a young agent myself and a huge fan of Mat Steinwede I was initially shocked, however, as I read further I found myself agreeing full heartedly with everything Mat had said.
Some young agents really do lack commitment. Success and results in real estate come from nothing other than hard work, dedication, training and a passion for the industry. I too have worked in an office where young agents have come and gone within months because listings didn't just fall in their lap and sales didn't just happen. It's as if they thought we just dressed up each day in a suit, drove around in nice cars and had coffee while the listings and sales just rolled in the door!
What they fail to understand is that establishing yourself as a new young agent takes more commitment, more time and more energy than you've ever imagined. Proving to clients that despite your age and lack of years within the industry, they should choose you to sell their life's biggest asset can be challenging to say the least.
When you are coming up against agents that are twice your age, have three times as much experience and know the market like the back of their hand you need to provide the very best service you can to win the business. 
Be the agent that delivers the pre-listing kit, the agent that sends an SMS with your video profile before you meet your clients and follow up the next day with a quick call. Do all the simple things that the top performers train you to do because you can almost guarantee that the more experienced agent wont.
It's often the little things like a handwritten note or a personalised gift that can win the business over a more seasoned agent, whom can often become quite complacent when it comes to winning new business.
In listening to all the top performers and trainers throughout my career there seems to be one key message that comes across – consistency.
If you consistently provide your clients with a high level of service, a point of difference, a reason for them to remember you and an unforgettable real estate experience then you will be successful! It won't happen instantly – it really does take three to five years to see your hard work paying off – but it will work. Referrals and listings will happen with hard work, consistency and patience.
The only problem is, most young agents don't hang around long enough to see the benefits of their hard work. We seem to live in a world that expects success and results instantly – perhaps real estate isn't for these people.
At age 29 and the proud winner of the Australian Real Estate Awards "Sales Rookie of the Year 2013" I can honestly say that age is no barrier when it comes to success in real estate.
The only real challenge young real estate agents face is themselves. No matter how old you are or how little experience you have, you can be the best in your industry if you truly want to be. If you are dedicated, hard working and passionate; and can provide a consistently high level of service you will go a long way in this amazing industry. The sky really is the limit!
ABOUT THE AUTHOR
---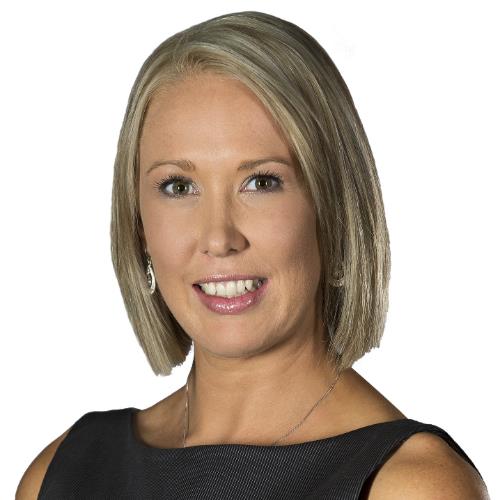 Helen has been working in the real estate industry for the past six years and has established herself as an accomplished agent. She is the winner of the 2012 REIA Sales 'Young Agent Of the Year' and was named 'Sales Rookie Of the Year' at this year's Australian Real Estate Awards. Helen is also a teacher at the Wagga Wagga TAFE, teaching the Real Estate Property Practice Course each year to young professionals wishing to enter the real estate industry.