How to consistently write in excess of $1 million in fees - Part 3: Skill set
You're out of free articles for this month
To continue reading the rest of this article, please log in.
Create free account to get unlimited news articles and more!
Blogger: Karen Vogl, principal, hockingstuart Ringwood
This is the third instalment of "How to consistently write in excess of $1 million in fees", and today we will explore the fundamentals of the "how" by looking at the necessary skills required to achieve this million-dollar goal.
I believe the most important skill is being organised. It underpins everything you do and enables you to achieve more in less time. If you, like me, are not a naturally organised person, you really need to find a way to get organised. I learnt from my mistakes and consequently, it took me many years to get it together.
So what do I mean by being organised? I have a system for each and every action - pre-lists, listing presentations, follow up, database management, buyer management, vendor management, sales meetings, training, everything. My desk used to be covered in paper, now it has what I am working on for the day and everything else is put away. I must admit, I am not good at being organised so I have help, but I follow the procedures. This cuts down on calls to the office and other support staff, which can be very time consuming when you are running between appointments.
Hand in hand with being organised is being disciplined. If you have the procedures, you must follow them – every time. I have also found that being organised and disciplined helps with managing my time away from work. It allows me the opportunity of having more free time (up to me if I want to use it) and therefore having some semblance of work/life balance (of which I have an opinion, but that's for another time).
The next vital skill set to attain and master is the listing presentation. This is my number one tool – I am always honing and improving my presentation.
But like the rest of my life, it follows a very set structure. I know what to say and when to say it, when to speak and when not to speak, when to push and when to pull back. This is a delicate balance and depends a lot on the client, so mastering the listing presentation takes time. Practice is key, but I learnt the most (and continue to) by sitting in lounge rooms.
You also need to have a full-proof negotiation plan so you remain calm and in control throughout the process. This also requires practice, and your success is directly proportional to the amount of time and preparation you put in ahead of time. What do you know about your clients? What are they trying to achieve? Is there a deadline? Do they have a backup plan? Why are they trying to buy now? The more you know about them, the better the outcome will be. So you need to know how to ask questions and what questions to ask.
Prospecting is the number one skill every agent should master at the start of their career. As your career progresses you can decide whether or not you want to continue to prospect at the same intensity, but I have found that there is not enough time, so I get someone else to do it for me. I follow all of my "hot" appraisals but pass the "luke warm" prospects to my business development team. They will then nurture and track them until they are escalated to the point where I can take over (and hopefully list it!). This way 90 per cent my time is spent on dollar-productive activities.
The final skill required is management skills. To consistently write in excess of one million dollars you need help, which means you will have a team. I believe it is important to know how to manage them and reward them. Great culture breeds success, which in turn creates more success, creating the momentum required to write seven figures year in, year out.
Read Part 1, Part 2 and Part 3 and Part 4. 
ABOUT THE AUTHOR
---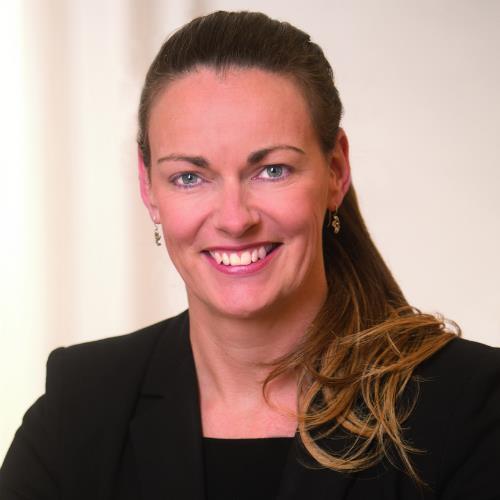 Karen Vogl is the principal of hockingstuart Ringwood. She was recently named Top Female Agent for the second year in a row in Real Estate Business' Top 100 Agents, in which she was ranked 13th.