How to consistently write in excess of $1 million in fees - Part 4: Coping with success
You're out of free articles for this month
To continue reading the rest of this article, please log in.
Create free account to get unlimited news articles and more!
Blogger: Karen Vogl, principal, hockingstuart Ringwood
In this next instalment of 'How to consistently write $1 million in fees' my initial intention was to write about prospecting, but the positive turn in the market has prompted me to write about something else. Something which I believe sets apart the "men from the boys".
And it's not structure, great dialogue, commitment, long hours or any of the other requirements I have already written about. It's the ability to handle stress.
I found myself last weekend having to juggle five auctions, 18 open for inspections and two vendor meetings. Now if you cannot handle doing multiple things at the one time the stress and pressure can be overwhelming. And consequently, you cannot operate at your best and your clients suffer. The unexpected upturn in the market has been very welcome, yet with that comes its own set of challenges.
With the favourable market conditions more vendors are listing their home for sale – great news for real estate agents. But can we cope with the workload? With more listings comes more enquiry, phone calls to return, reports to write, vendor meetings to schedule and conduct, pre-auction meetings with vendors and buyers, etc. No one in real estate school teaches you how to manage the volume. Managing and handling the scheduling can be a nightmare, but planning is the key.
And there is another danger lurking around the corner. When you are well and truly overwhelmed with stock, that is the guaranteed time when more vendors will want to list with you. And the temptation is to ease off and not chase as hard or go that extra mile that you might normally go to as you are fearful of how you are going to fit everything in – this is the time to go harder. Do not ease up – this is the time to revel in the momentum that you have created because just as quickly it can all disappear – a couple of passed in auctions, or unhappy clients might be all it takes to rock your confidence and then your momentum swings in the other direction. So take advantage while you can.
The ability to handle and take on stress is fundamental to writing good figures. I have found that I learnt this skill along the way. In my earlier years, when I was writing $300,000, I thought that I was so busy and then I went to $500,000 and got some help and then I jumped to $1 million, etc. As I reached each goal I thought that I could not do anymore and that I was at my maximum, but once you reach a goal and maintain it for a while it becomes easier and that becomes your new level. Then you make a decision to reach a new goal and so it goes. You cannot imagine going from writing $300,000 to $1.5 million and expect to handle the stress let alone the workload. But with incremental steps you can do it.
Handling stress and the ability to do multiple things at the one time and do them all well is a skill that I believe you need to write good figures. It has also helped me with work and life balance. It has also taught me that some things are just not worth worrying about and that taking on a client's stress is never a good idea. If you have this covered, your work and home life will be a very happy place indeed!
Read Part 1, Part 2 and Part 3 and Part 4. 
ABOUT THE AUTHOR
---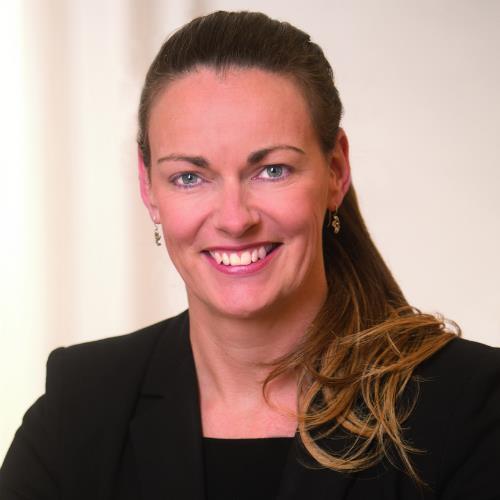 Karen Vogl is the principal of hockingstuart Ringwood. She was recently named Top Female Agent for the second year in a row in Real Estate Business' Top 100 Agents, in which she was ranked 13th.