My previous posting took a detour from my others – where we have been exploring how to consistently write in excess of $1 million in fees – due to the craziness of the market, where I wrote about how to cope with the workload.
You're out of free articles for this month
To continue reading the rest of this article, please log in.
Create free account to get unlimited news articles and more!
Now, with a leisurely Christmas and New Year break under my belt, I can return to my main theme and today we will explore the importance and know-how of database management.
If you are serious about your career in real estate, and by that I mean you are planning to work in the industry indefinitely, you will need to have your own database. If you work in an office that does not have a database philosophy, then leave and find another agency that does because this is your future.
The database should tell you who to contact and when to contact and what to say or what to send. It should provide a "sticky" or something that keeps your punters interested and engaged. What this "sticky" is will depend on your personality and of course, budget. It should be unique to you.
It may be run by the office (as in my case) or you may choose to do it yourself. You may do both – gee couldn't that be a results bonanza! That could be a great New Year's resolution! An example could be a movie night once a quarter, an annual seminar or a charity event. The list is only limited by your imagination. My belief, however, is that for a "sticky" to be successful it should be relevant to your market.
In my office our database is run by Sean, who is NOT a sales or admin person. He is a computer guy, which means he busts our chops to make sure all of the data that we enter is true and correct. He makes sure the database is squeaky clean. He makes sure everyone's "stickys" go out on time, he makes sure we are all making our anniversary and birthday calls. Quite frankly, he is annoying because when you have an email from him in your inbox, you know that he is chasing you for something! All I want to do is list the next house or make the next sale, but this is the key to successful database management – CONSISTENCY. And if Sean wasn't doing his thing and forcing us to keep up and on track, we would not have the business that we have today.
The proof of the success of the database is in the results. Last year (2013), 81 per cent of all of our business came directly from the database. And a lot of that business was unopposed, which means we got good commissions and appropriate marketing. This is what real estate is about – the database ensures your future and provides an insurance policy for when the market is tougher. So get into it and good luck!
Read Part 1, Part 2 and Part 3 and Part 4. 
ABOUT THE AUTHOR
---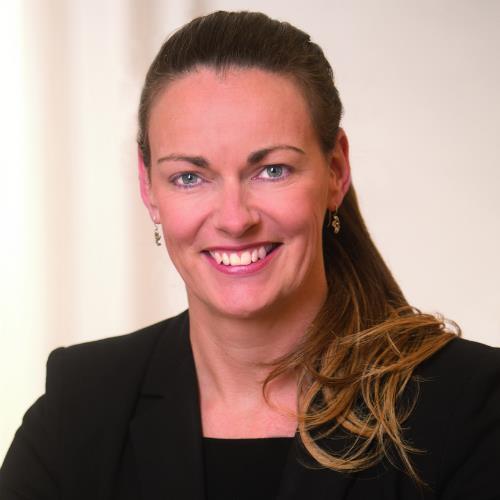 Karen Vogl is the principal of hockingstuart Ringwood. She was recently named Top Female Agent for the second year in a row in Real Estate Business' Top 100 Agents, in which she was ranked 13th.