Welcome again to the next installment of 'How to consistently write in excess of $1 million in fees'. Today we explore the concept of what type of support you will need and how to set up and run your own team within a team.
You're out of free articles for this month
To continue reading the rest of this article, please log in.
Create free account to get unlimited news articles and more!
There has been much talk and debate surrounding 'effective business units' or 'EBUs' and their effectiveness. I have run a successful EBU now for six years and have found that the single most important thing is to ensure that everyone has very clear roles and they enjoy and are great at what they do. My team is a team of three:

Karen – key lister, auctioneer, vendor manager
Donna – buyer agent, some vendor management
Angie – admin support, some buyer work
As you can see, my team is entirely female, which we find works well. This was not by design, and from time to time we have had a fourth member of our team who has happened to be male. I have found, however, that the most effective and profitable number is three and we have consistently sold 150 homes each year with this number of team members.

My EBU focuses 100 per cent on the day-to-day running of our business – i.e. listing, selling and negotiating. All of the "other" important stuff like prospecting, database management, marketing and client care is handled by the office.
This is where I am truly blessed because if my team had to do all of that as well as list, sell and negotiate, we could not do it with a team of three – we would probably need five.

So the office runs our databases (see part five of my blog – database management) and we have a business development department run by the office which keeps adding future business to the database, which they then watch and nurture until they are close to listing. At which point they are then handed over to the sales team. That doesn't mean that we do not call "our people" and chase business; it just allows us to concentrate on dollar productive activities 90 per cent of the time. And let's face it, that's what salespeople love to do. That's why we are in sales – to make the sales and enjoy the action.
Again, this comes down to the fundamental basics that whoever you include in your team must be GREAT at what they do and LOVE doing it. At times, it can be hard (we all know and are familiar with the pitfalls of listing and selling real estate!) but when you are part of a team that you are accountable to, this keeps you focused.
A well run, efficient team with great support from your office allows you to truly reach your maximum potential.


ABOUT THE AUTHOR
---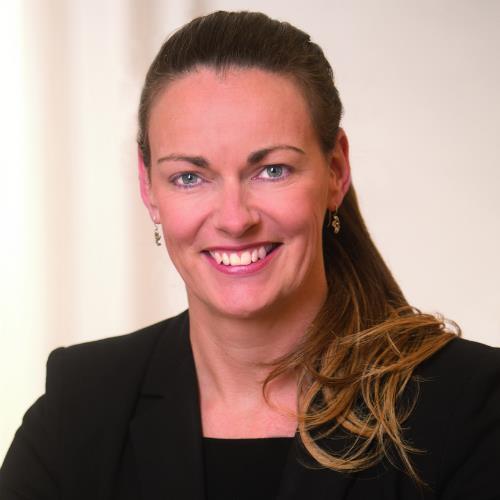 Karen Vogl is the principal of hockingstuart Ringwood. She was recently named Top Female Agent for the second year in a row in Real Estate Business' Top 100 Agents, in which she was ranked 13th.