The new breed of property investors are savvy, do their research and ask more questions to ensure they hire the right agents to manage their investment properties. Does your agency have the 'right' agents?
You're out of free articles for this month
To continue reading the rest of this article, please log in.
Create free account to get unlimited news articles and more!
Blogger: Jo-Anne Oliveri, founder and managing director of ireviloution intelligence.
The right agents come from agencies with proper policies and processes to successfully manage investors' properties or portfolios. Such agents are considered 'market specialists' of their respective market areas, meaning they have the experience, knowledge and skills to ensure minimal vacancies, maximum returns, the best possible tenants for the longest possible terms and optimum capital growths. Hiring the right agents puts property investors in a position to hold them accountable and know that legislation and best practice have been followed in the management of their properties and tenants. Ultimately, the right agents make property investors more money - that's why investors are now going to such lengths to ensure they find and hire them.
So, if prospective clients ask you or your property management team, 'What is your agency's average number of days to rent a vacant property?' what should your answer be? Your answer should be a figure lower or equal to your agency's market area's average number of days to rent a vacant property. This shows prospective clients that your agency has a good leasing policy in place. It also means your agency lists properties as soon as tenants notify you of their intention to vacate, in order to minimise vacancy periods. This is what the new breed of savvy property investors wants.
This new breed of savvy property investors will come to you armed with up-to-date facts and figures on their respective market areas. So, be prepared; not only will they ask you this question knowing what answer they need to receive, but they may also verify your response to ensure you didn't simply make up the figure on the spot. To verify your answer they may ask what your agency's market area's average number of days to rent a vacant property is to see if it matches the figure they found through their research. If you provide the same figure it shows that your agency and its agents really are market specialists and, this alone, could win you more clients.
So, if your agency's current average number of days to rent a vacant property is higher than your market area's average or, if you and your team don't know what your average is, then I suggest you put some measures in place to improve this figure. Knowing this figure and providing the correct answer because your agency has proper policies and processes in place could very well win you more clients.
ABOUT THE AUTHOR
---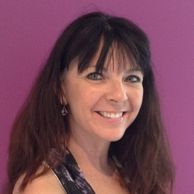 As a former member of the Real Estate Institute of Queensland Property Management Chapter and Property Chapter Committee for the Leading Agents of Australia, Jo-Anne Oliveri (CIPS, TRC) is often called 'the property management guru'. After nearly 20 years' real estate experience, Jo-Anne established ireviloution intelligence to lead positive change in this industry. ireviloution provides property management systems (training and resources), consulting, mentoring, workshops, due diligence and prognosis services to principals and their property management teams. This innovative service offers a world-first – online training that measures competency, monitors progress and teaches systems which streamline, systemise and simplify all property management processes.