Have you ever asked yourself what your future vendors are 'Googling' right now in order to prepare for the sale of their home? And furthermore, how you can use this information to get listings?
You're out of free articles for this month
To continue reading the rest of this article, please log in.
Create free account to get unlimited news articles and more!
The term 'how to sell your house fast' is being Googled more and more as the years go on. So, what would it mean to you to be there when this phrase is entered into the search bar?
The people who are searching this are motivated to move and are desperate to find someone like you to make the sale of their home swift and easy.

Historically, let's look at the vendor's thinking pattern and how the internet can help you to be there when they search for information about how to sell their home.

PHASE 1:
During phase one the vendor has experienced a mental trigger in regards to moving. This could be changes in work, wanting to be closer to family, having seen a house that they like, etc.

PHASE 2:
During phase two the vendor has experienced the trigger but they are looking for some assurance that this is the right decision to make. They are motivated by the fear of losing money and also having a negative experience with an agent. This fear causes the vendor to arm themselves with information – this is where Google comes in.

PHASE 3:
In phase three the decision to move is made. The future vendor has gathered enough information that they feel confident that they will not be duped in the process of the sale of their home.

PHASE 4:
In phase four the potential vendor, armed with the information they have gathered, feels confident enough to start "interviewing" agents.

The old way vs the future
In the past, unless you had established a relationship with the future vendor, you could be called in at phase four, to compete on price and fees with a few other agents.

If you have not begun the process of competing in phase 2 now, it is important to do so. Essentially the premise has always been the same, develop the relationship and the listing will come, it is just the means in which to do this that has changed. People are more inclined to Google than call in 2014 or at least they will Google first, find the information they need and call second.



So, how is your online presence addressing the concerns and questions of the future vendor RIGHT NOW? How are you engaging online to assure them that you are the agent that will helped them get happily moved with the least amount of fuss?
These are some important questions to consider because the future vendors in your area are searching for information RIGHT NOW. Aim to offer them a solution, build a relationship through helping them find the answers to their questions, and assure them that you are the right choice to help them get happily moved.
ABOUT THE AUTHOR
---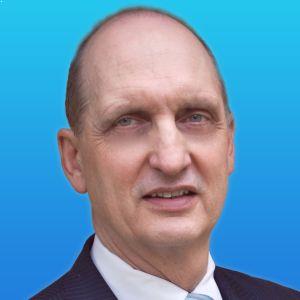 MICHAEL KIES is renowned as one of Australia's top real estate salespeople, having won awards both on a national and international stage. He averaged over 11 sales per month throughout his career. He was once described as "a selling machine". In 2008 Michael was diagnosed with leukemia. After years of treatment he decided to sell his real estate office and pursue his growing passion – helping sales people to reach their full potential. Michael believes that all sales people are capable of doing what he did – making large numbers of sales in less time. Now Michael travels across Australia sharing his secrets to sales success.