Speak to any successful business person and most will tell you they've been an underdog at some point in their career.
You're out of free articles for this month
To continue reading the rest of this article, please log in.
Create free account to get unlimited news articles and more!
Even the late Steve Jobs, co-founder of Apple and one of the most influential people on the planet, dropped out of college and traded coke bottles for food money before his break.
Being one of few female auctioneers in Australia, I was also categorised as an underdog and success didn't come easily.
Real estate is a hugely competitive industry, and I quickly learnt I needed to find ways to differentiate myself to get ahead.
The good news is that being an underdog can actually work to your advantage. Whether you are just starting out, new to a particular skill set (like auctioneering), or moving into a new area, success hinges heavily on identifying and leveraging the unique skills that will set you apart from the pack.
Step 1: Everyone is different - pinpoint what makes you unique and why it matters to your clients
There's no magic formula when it comes to discovering your unique attributes. While some people are acutely aware of their skill set, others will need to use feedback and reflect closely on past experiences to hone in on what it is they do really well.
My experience in property management, for instance, allowed me to develop skills in communication and client management before I moved into sales and auctioneering. If you can reflect on these moments and detect the tools you employed efficiently, you're halfway there.
Feedback from colleagues and clients is also essential. Your colleagues see you in action all day, every day, some of them with a wealth of experience behind them. So when they provide you with feedback – positive or negative – take it seriously. Sometimes having an outsider compliment you for a trait you never saw as an attribute can be a real catalyst for unleashing new capabilities.
Client feedback in the form of surveys, testimonials and face-to-face interactions is also vital to understanding not just what you're good at, but how you can add value to clients. At hockingstuart, we conduct six-month Net Promoter Score surveys with clients (vendors, tenants and landlords) after each transaction. These are a goldmine of information and can be used to make immediate changes – behavioural or business processes – that you know will be valued by your clients.
Step 2: Perfect your assets
Once you've identified strengths and weaknesses, the next task is making use of that information.
Building your skill set through training and courses is non-negotiable. hockingstuart corporate provides extensive training to its offices with some of the best trainers in the country, but it never hurts to do more. Sign up for additional courses independently that focus on areas you want to develop and take yourself out of your comfort zone. When I began auctioneering training, I initially completed the 10-week course hockingstuart requires of every auctioneer. However, I also signed up to an REIV course and found my own auctioneer trainer, who I still touch base with regularly. If you're really serious about perfecting your skill set, training needs to be varied, thorough and consistent.
Step 3: Find a mentor
In challenging times, the worst thing is feeling like you're on your own. Finding a mentor who can lend an ear and help grow your skill set is an excellent way to stay on track. Whether it's someone in your office, an external mentor or someone who has been in your position before – it's important to have a point of call for specific advice or even just to float ideas past.
Remember, too, that mentors come in all shapes and sizes. I cannot stress enough the importance of external viewpoints. I catch up with a group of eight professional women on a regular basis – some of them not in real estate. Having this opportunity to vent and bounce ideas off really helps me gain a fresh perspective on my business. I also consult my father a couple of times a week. I was raised on honest values, so whenever I'm confused about what to do, he brings me back into balance.
Step 4: Put yourself out there
Building unique skills is only part of the picture. Just like any property listing, if you don't promote it, no one will know what you have to offer. But promotion is more than just marketing yourself on brochures – it's about practicing what you preach and putting those skills on show. If client relationships is your strength, make an effort to place regular calls and pay clients a visit. Make the changes to align your actions with your words.
Engaging with the media is also a great way to showcase your knowledge and assets. As an auctioneer, this means submitting my best listings to appear as editorials in local and metropolitan newspapers or property sites, and forming relationships with property media who then call on me from time to time to provide market commentary. Getting to know and utilising the media relevant to your area of expertise is a great way to put your name out there.
Finally, as real estate agents, we know one of the most important rules of thumb is promoting your skills in the local community. Our Williamtown office sponsors a range of sporting clubs such as the Williamstown Football Club. This is about more than just handing over a cheque – it's about getting down to the games every Saturday and connecting with the local market face-to-face. For me, it's the best way for future clients to get a sense of my personality and experience. The results may not be immediate, but they will pay off in the long run.
Remember, being an underdog is not a hindrance – it's an opportunity to take a step back, assess what makes you different, and take the necessary steps to become more competitive. 
ABOUT THE AUTHOR
---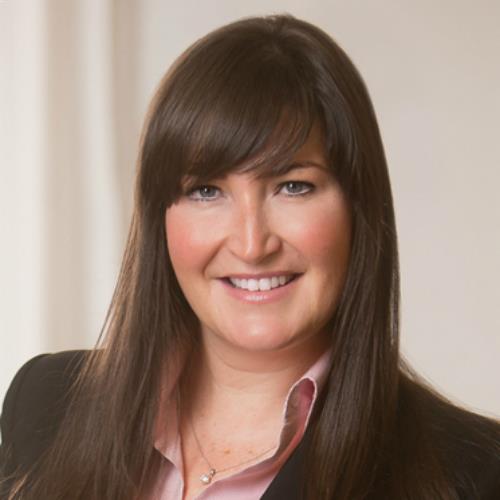 Beginning her real estate career as a property manager at just 19 and quickly managing hockingstuart Newport at 25 years old, Joanne credits her success to the backing from the hockingstuart network who supported her career growth into becoming a director and auctioneer. This support coupled with her focus on great customer service has seen Joanne build a name for herself and hockingstuart Williamstown.