Want to get more power from your management accounting reports? Staying close to your numbers and learning how to read them is the key. Accounting software is a means to an end, and not the end game.
You're out of free articles for this month
To continue reading the rest of this article, please log in.
Create free account to get unlimited news articles and more!
The accounting profession is currently abuzz about switching to better reporting software. Xero has gained a huge following, and has been sold, remarkably, on the back of its business dashboard with remote online access. MYOB has developed a cloud solution, with slightly improved reporting functionality. Quickbooks is also seeking to redefine its place in the market.
With so much choice, which software delivers the best solution for management accounting?
None of them!
There is no 'magic button' solution.
All accounting programmes need significant customisation to give your business meaningful management accounting solutions. Although it is easy to get excited by what new software can do, it is much wiser to consider what it actually will do for your business reporting. Achieving complete integration with your sales CRM and property management software is a prohibitively costly option, and is unlikely to succeed - unless a solution is custom built and you adopt the exact operational disciplines, which is how SAP works.
Accounting software is commonly misconceived as a complete, reconciled universe, containing all the answers for your business. I have reviewed thousands of profit and losses in various software packages, with most offering little or no management insight. Without significant 'chart of account' restructuring, these accounts will only ever be a summary of income less expense. That is not management accounting.
Management accounting ties together the financial aspect of the business with such non-financial business drivers as sales per agent, and number of properties managed. An annual budget is developed from these inputs, which enables comparison to actual performance, as well as to previous years.
Why can't new accounting software packages do magic?
Essentially, the small business accounting packages I mentioned are cashbooks, with a payroll, sales and purchasing module attached. They are relatively affordable, off-the-shelf solutions. They certainly make BAS, payroll and tax returns easier to prepare, which is the number one thing your tax agent cares about. None of them provides, however, a brilliant, ready-to-go management accounting solution for real estate. They all need customising for your specific business.
There is a growing trend for business owners to change software because of the attractive reports on offer. Reports are only as good as the data allow. 'Rubbish in, rubbish out', as the saying goes. Xero, MYOB and Quickbooks all have great features, but none of them will organise your data inputs for you. It is up to you to do this, which takes time and money.
Want more from your accounting reports?
You may not need to switch software to get more power. If you have already paid for the licence, take a good look at your current reporting system. Can you get it working better? If not, consider:
1.       Are the actual reports adequate?
2.       Do you understand what the reports are telling you?
In either case, seek advice from your accountant, and stay close to your numbers.
Real estate is a relatively simple business to measure, so try not to overcomplicate it. Generally speaking, all you need is to extract a quality P&L, and combine it with meaningful non-financial data that affects your income and expenditure. Why change just for the sake of change?
ABOUT THE AUTHOR
---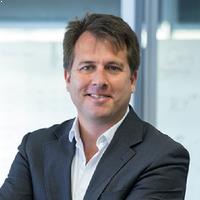 As a chartered accountant, Chris Mercer has 20 years experience preparing, reviewing and planning financial accounts and budgets. Chris has specialised in the real estate industry since 2001. In this time, Chris designed the business model that has been adopted by hundreds of businesses in the industry. He has presented at conferences all over Australia and New Zealand. He believes in a hands-on approach to bookkeeping, and works closely with his team members wherever the client maybe located. His other interests include cricket, rugby union and horse racing.